Goodreads Hits 20 Million Members Mark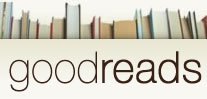 In the past year, Goodreads has doubled the number of its readers to 20 million, the company said, without mentioning what effect its sale to Amazon in March had on membership numbers. Many people in the business reacted negatively to the sale--and vowed to close accounts.

CEO and co-founder Otis Chandler told TechCrunch the service has maintained its independence and "he expects that being owned by Amazon will also contribute to growth, since Amazon can provide plenty of resources behind, say, an international push, plus it has an enormous audience of its own."

Chandler cited three primary factors behind the accelerating growth: "a critical mass of book reviews," "explosive" mobile growth and international expansion.
---

---