Stop the Presses! Bezos Buys Washington Post
In a deal announced yesterday, Amazon CEO Jeff Bezos has signed a contract with the Washington Post Company to purchase its newspaper publishing business and other publishing assets for $250 million. The purchaser is not Amazon.com, but an entity that belongs to Bezos personally.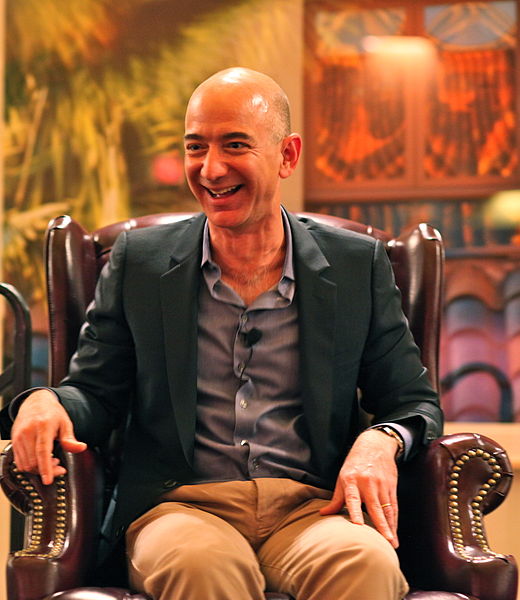 Washington Post Company chairman and CEO Donald E. Graham said that he, Katharine Weymouth (his niece and CEO and publisher of the newspaper) and the board of directors "decided to sell only after years of familiar newspaper-industry challenges made us wonder if there might be another owner who would be better for the Post (after a transaction that would be in the best interest of our shareholders). Jeff Bezos' proven technology and business genius, his long-term approach and his personal decency make him a uniquely good new owner for the Post."

"I understand the critical role the Post plays in Washington, D.C., and our nation, and the Post's values will not change," said Bezos. "Our duty to readers will continue to be the heart of the Post, and I am very optimistic about the future."

Continuing in their current roles under new ownership will be Weymouth, Stephen P. Hills, president and general manager; Martin Baron, executive editor; and Fred Hiatt, editor of the editorial page. Weymouth said she has asked "the entire senior management team at all of the businesses being sold to continue in their roles as well."



In a letter to Post employees, Bezos acknowledged that many of them will greet the news "with a degree of apprehension," but noted that the "values of the Post do not need changing. The paper's duty will remain to its readers and not to the private interests of its owners. We will continue to follow the truth wherever it leads, and we'll work hard not to make mistakes. When we do, we will own up to them quickly and completely."

Although he won't be leading the Post day-to-day and is "happily living in 'the other Washington' where I have a day job that I love," Bezos wrote that there "will of course be change at the Post over the coming years. That's essential and would have happened with or without new ownership.... We will need to invent, which means we will need to experiment. Our touchstone will be readers, understanding what they care about."



Bezos cited two kinds of courage the Grahams "have shown as owners that I hope to channel. The first is the courage to say wait, be sure, slow down, get another source. Real people and their reputations, livelihoods and families are at stake. The second is the courage to say follow the story, no matter the cost. While I hope no one ever threatens to put one of my body parts through a wringer, if they do, thanks to [Katharine] Graham's example, I'll be ready."
Bezos has a history of investing personally in projects and companies, most famously in creating a venture for space exploration, for financing a project to recover an Apollo rocket from the ocean and for creating a clock buried in Texas that will tick once a year for 10,000 years. He also has invested in a range of companies whose products and services feature "disruptional technology."
His politics are libertarian and partly predictable: he gave $2.5 million to the campaign for marriage equality in Washington State and fought a state initiative to tax wealthy residents. The Amazon PAC has given money equally to Democrats and Republicans. Bezos is not known for charitable largesse a la fellow Seattle entrepreneur Bill Gates.
The deal covers the Washington Post and other publishing businesses, including the Express newspaper, the Gazette Newspapers, Southern Maryland Newspapers, Fairfax County Times, El Tiempo Latino and Greater Washington Publishing.

The Washington Post Company, which will change its name, retains several entities, including Slate magazine, TheRoot.com, Foreign Policy and Kaplan, as well as the headquarters building in downtown Washington, D.C.
---

---