Indie Bookstores 'Nurtured My Private Life as a Reader'
"But even before my first novel was released, independent booksellers were making a huge difference in my life, and I imagine that many folks feel the same way.... Stores like these can diagnose your reading life and prescribe just the book (or books!) to keep it thriving. Over the past several years, the best books I've read can be traced directly back to a hand-sell at an independent bookstore.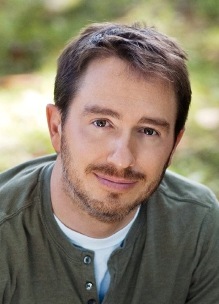 "Indie bookstores have done more for me than sell my novel; they've given me a community. For the past year, indies have aided in my professional life as a writer, but they have always nurtured my private life as a reader. For that I am endlessly grateful."
--Author
Wiley Cash
, who is encouraging his readers "to find the same joy and sense of community in their local independent bookstores" with a
special offer
. Readers who pre-order
This Dark Road to Mercy
(Morrow, January 28, 2014) from an indie will receive an exclusive excerpt of the novel as well as an unpublished scene from
A Land More Kind Than Home
.
---

---