Bay Books, San Ramon, Calif., for Sale
Bay Books, San Ramon, Calif., which sells new, used and rare books, is for sale. Owner Diane Van Tassell described the store, which was founded in 1988 and is located in Contra Costa County, east of San Francisco, this way: "The store is located in Diablo Plaza, a major shopping center of the city, at the corner of two major surface streets, which is just a block from the freeway. The 4,380-square-foot store is bordered by a UPS store and Weight Watchers. There are acres of off-street parking immediately in front of our door.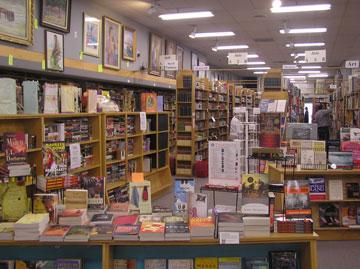 "Many of our customers are families that bring their young children to our large children's section that is stocked with educational children's toys in addition to the books. We have regular author events and host an in-house book club that meets monthly in the store. The owners are looking to retire."
Affluent San Ramon has a population of "about 75,000, and it is growing at the rate of 6% per year. A business park that is less than a mile from the store is home to major corporations, including the world headquarters of the world's third largest oil company, Chevron."
For more information, contact richvant@comcast.net or dianevant@comcast.net.
---

---