Oprah's Book Club 2.0 Pick: The Invention of Wings
Citing her love for The Secret Life of Bees as a catalyst, Oprah Winfrey has chosen The Invention of Wings by Sue Monk Kidd (Viking, January 7) as her third selection for Oprah's Book Club 2.0, which she revived in 2012 with Cheryl Strayed's Wild, followed by Ayana Mathis's The Twelve Tribes of Hattie.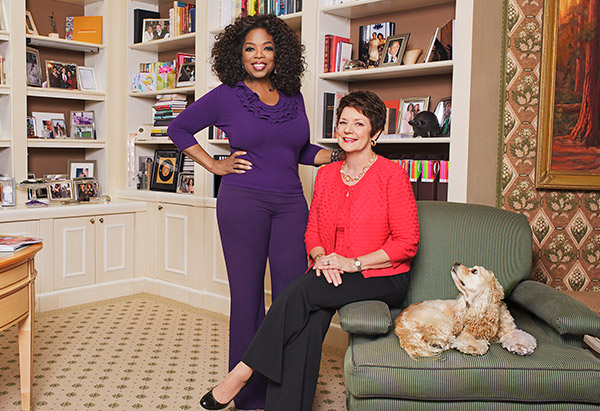 photo: Michael Edwards/O Magazine

Noting that a bestseller is almost guaranteed by the pick, the Associated Press reported that Viking has announced a print run of 320,000 copies for The Invention of Wings. An interview with Kidd appears in the December 17 issue of O: The Oprah Magazine, in which Winfrey observes: "Sue Monk Kidd has written a conversation changer. It is impossible to read this book and not come away thinking differently about our status as women and about all the unsung heroines who played a role in getting us where we are."

The book club discussion launches January 7, and will culminate in a conversation with the author that will air early next year on OWN's Super Soul Sunday program.

"The moment I finished The Invention of Wings, I knew this had to be the next book club selection," Winfrey said. "These strong female characters represent the women that have shaped our history and, through Sue's imaginative storytelling, give us a new perspective on slavery, injustice and the search for freedom."

Kidd noted that she was "thrilled and honored that Oprah Winfrey chose my novel as her new book club selection. After researching and writing The Invention of Wings for the past four years, I can't tell you how exciting it is to launch the novel with Oprah's Book Club 2.0."
---

---