Law Firms in Rush to Sue Barnes & Noble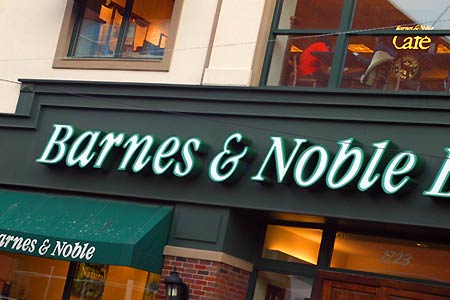 Many of the law firms specializing in "shareholder lawsuits" that sought possible plaintiffs in suits against Barnes & Noble have filed class action suits and continue to seek plaintiffs.

The suits stem from the December revelation, made by B&N in a Form 10-Q filing, that the Securities and Exchange Commission is investigating B&N's July restatement of results for two years--losses in fiscal 2011 and 2012 were $9.2 million less than originally stated--and for a separate matter "related to a former non-executive employee's allegation that the Company improperly allocated certain information technology expenses between its Nook and Retail segments for purposes of segment reporting," as B&N put it.

The suits use the SEC investigation as a basis and add detail that is remarkably similar from suit to suit. In the suit filed by Ryan & Maniskas, echoing the other suits, the firm alleges that B&N "misrepresented or failed to disclose," among other things, that Nook e-book reader sales had dramatically declined; that B&N would shutter its Nook manufacturing operations altogether; that the carrying value of the Nook inventory was overstated by $133 million; and that B&N was expecting fiscal 2014 retail losses in the high single digits. The suit also said that the company's August 20 results announcement included "much worse company-wide financial results for its first quarter 2014 than the market had been led to expect, including lower sales and losses that more than doubled from the first quarter of 2013. Barnes & Noble also disclosed that the Company's Chairman had placed on hold his previous bid to take the Company's bookstore business private. On this news, the Company's stock price fell more than $2 per share, or approximately 12%."

The suits seek to represent any buyers of B&N stock between February 25 and December 5, 2013. The deadline to be a lead plaintiff in the suits is March 10, 2014.
---

---