Patterson Begins Giving $1M to Bookstores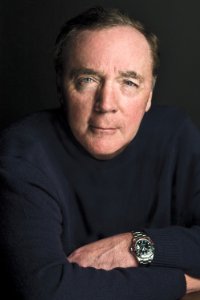 James Patterson has begun disbursing the $1 million he said he would donate this year to independent bookstores to help support them. For now, he's giving $267,000 to 55 bookstores as well as California Bookstore Day. (The checks range from $2,000-$15,000; the average is $4,750.) The rest of the $1 million will be disbursed in stages during the rest of the year.
Last September, when Patterson announced the program, he said his only requirements were that stores be "viable" and have a children's section. In a statement yesterday, Patterson reiterated his reasons for the awards, saying, "Every day, booksellers are out there saving our country's literature. The work they do to support schools and the rest of their communities leaves a lasting love of reading in children and adults. I believe their work is vital to our future as a country. What are we if we don't have our own literature? I couldn't be happier to, very humbly, support booksellers in their mission. Maybe that's because it's my mission as well."
Some of the stores submitted proposals for how they would use money; some were recommended by the ABA, publishers and other industry professionals. Nine stores were recommended by fellow authors Kate DiCamillo, Pam Munoz Ryan, Brian Selznick, R.L. Stine and Clare Vanderpool. (Booksellers and book lovers can continue to suggest favorite stores at JamesPatterson.com.)
Stores aren't required to report on how they use the money, but Patterson has said he hopes stores will share their experiences and how the money leads to change in the stores.
Among booksellers who commented to the New York Times, Linda Marie Barrett, general manager of Malaprop's Bookstore/Café, Asheville, N.C., said, "I think it's going to have a huge impact. He seems to be keenly aware that bookstores operate on small budgets." Malaprop's had applied for a grant to replace worn carpeting and a damaged parquet floor.
Elaine Petrocelli, co-owner of Book Passage in Corte Madera and San Francisco, Calif., whose grant is going toward buying a van for mobile author events and book fairs, said, "We can't have a business plan that says James Patterson is going to come along and give us something every year, but these are things that we wouldn't be able to do otherwise. It wouldn't mean we'd go out of business, but it would mean that this particular dream would be put off for a few years."
Speaking on NPR's Morning Edition this morning, Casey Coonerty Protti, owner of Bookshop Santa Cruz, Santa Cruz, Calif., recounted some of the store's competitive challenges over the years--as well as the 1989 earthquake that forced the store to sell out of tents for several years--and noted that Bookshop Santa Cruz is receiving $4,5000 to help bring children's authors to local schools and the store. "We are just ecstatic that we got that grant, and it's going to make such a difference."
Last night, Hut Landon, executive director of the Northern California Independent Booksellers Association, said that he hadn't yet received details about the award for California Bookstore Day, particularly the amount, but commented, "On behalf of its 93 participating bookstores, NCIBA and SCIBA [the Southern California Independent Booksellers Association] are very appreciative of James Patterson's support of California Bookstore Day. His generosity will allow us to reach out to even more book consumers, affording them the opportunity to experience live bookselling at its best on May 3."
---

---