L.A. Times Festival of Books Becomes Amazon Affiliate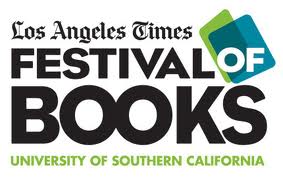 Yesterday when the Los Angeles Times Festival of Books unveiled its list of authors scheduled to appear at this year's event April 12-13, independent booksellers in the area were shocked to see "buy" buttons next to the author names that click through to Amazon. Although the e-tailer is not listed as a LATFOB sponsor or exhibitor, the Festival has quietly become an Amazon affiliate, earning a commission on book sales by the e-tailer originating from its website.
"I was alarmed to see the buy buttons and even more alarmed because so many local booksellers exhibit at the festival," said Mary Williams, events coordinator at Skylight Books. "The Festival of Books is a huge part of the L.A. book scene--but then, so is the L.A. bookselling community. We'd like to see the festival support us like we try to support the festival."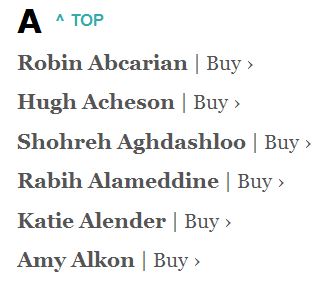 Historically, the L.A. Times Festival--with a program that features literary lions along with up-and-coming authors and draws 200,000 people over one weekend--has been like a second Christmas for participating independent stores. Even when Barnes & Noble was a major sponsor, the organizers of the festival made sure to spread the wealth of author signing book sales among all exhibiting booksellers.
Andrea Vuleta, executive director of the Southern California Independent Booksellers Association, said participating member stores are "disheartened" by the move.
In response, officials at the LATBF said, "The Los Angeles Times Festival of Books is proud to have worked with writers, publishers and booksellers of all kinds over the past 18 years. We look forward to continuing our tradition of celebrating the written word in all its forms, and connecting the Festival's large and diverse audience with the authors and books that they love to read, for years to come.

"Today we unveiled the 2014 Festival of Books website with new artwork and initial information about this year's event, which includes our current affiliate program with the Amazon marketplace. We will be adding to and updating the site with programming and additional e-commerce programs as we countdown to April 12 & 13."
"These kinds of decisions... are happening every day across the country," said Williams at Skylight. "This is the biggest book event of the year and it should be ours--Los Angeles's--not Amazon's." --Bridget Kinsella
---

---