Indies to L.A. Times Festival of Books: Can We Talk?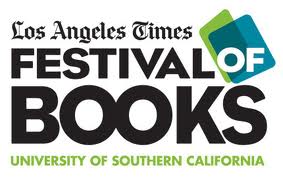 Following the news that the Los Angeles Times Festival of Books had become an Amazon affiliate and added the e-tailer's buy buttons to a list of featured authors on the event website, the Southern California Independent Booksellers Association asked members for patience as it works with the Festival to address the issue.

"Of course, we are outraged and disheartened, to say the least," Maureen Palacios, SCIBA president and owner of Once Upon a Time in Montrose, wrote to members. "Many other colorful words come to mind, along with hearty protests and knee-jerk reaction. However, this does not get us anywhere, as a channel." Palacios assured SCIBA members that the association is working with the Festival staff to remedy the situation that has angered both booksellers and publishers.
"This is a big organization," Palacios explained to Shelf Awareness. "It's not like one of our stores that we can change in a day." Independent booksellers have a long history with the Festival of Books, she stressed, and are "in it for the long-term."
"Our publisher partners," the SCIBA memo continued, "are also in communication with the FOB management, as they are similarly impacted and are unhappy with pointing retail to one particular retailer. Given the many media outlets indicating support for our channel, we feel that our efforts will be rewarded--perhaps not as timely as some may want--but there should be concessions available and corrections made."

Acting on its own, San Diego's Warwick's sent a letter directly to Festival organizers that said in part: "Why would a literary festival that celebrates the physical book allow a virtual retailer with no history at the festival to siphon off potential book sales? The festival is a huge undertaking for independent stores, many with limited resources, and the amount of preparation required to order books, facilitate load-in logistics and staff the booths is both costly and physically challenging. With a simple click of the mouse, the "buy" button on the festival website sends sales to Amazon thereby giving this online retailer an unprecedented and unfair advantage."
"Even though we are a San Diego-based store," continued the letter--signed by owner Nancy Warwick and buyer Adrian Newell--"each year we have supported the festival by providing bus transportation for our customers who count on us to keep them connected with the wider literary community. Unfortunately, due to your decision to support Amazon, our largest and most aggressive competitor, we have decided not to participate this year."
Both SCIBA and Warwick's have asked the Festival at least to provide an equal affiliate opportunity for IndieBound, for book buyers who want to purchase from an independent bookseller.
As a Warwick's staffer pointed out to Newell, by becoming an Amazon affiliate, the Festival is enabling the e-tailer to do the one thing that a virtual store hasn't been able to do--be part of an event happening in the physical world.
Hillary Manning, communications director for the Los Angeles Times, reiterated the company's position: "We will be adding to and updating the site with programming and additional e-commerce programs as we count down to April 12 & 13." As for any specific request from SCIBA or other parties, she said, "That's a conversation that would need to happen with the specific parties involved in making such business decisions."
Palacios said she will remain positive until she hears from the Festival, which has historically balanced the need for large corporate sponsorship of an event the size of the Festival with concerns of the local retailers who exhibit at it. --Bridget Kinsella
---
---