Giovanni's Room: New Owners 'May Be Waiting in the Wings'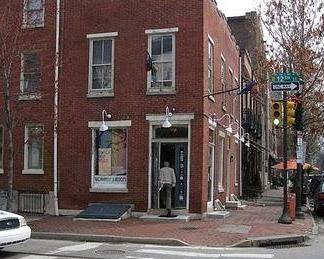 In September, Ed Hermance, who has owned Giovanni's Room, Philadelphia, Pa., for 37 years, announced his retirement plans. With both the nation's oldest, continuously operating LGBT bookstore and its building up for sale, he said he was exploring options for keeping the business running under a new owner if possible.

Last week, during a celebration of the store's 40th anniversary, Hermance told CBS-3 potential owners "may be waiting in the wings.... The oldest of this group of people is 31 years old. I'm 73 so it's really, very encouraging to think that maybe these 20-somethings and 31-year-olds can actually make a go of this store."

Tom Wilson Weinberg, one of the two original owners, added that the bookstore has meant a lot to many people during the evolution of the LGBT movement and hoped it can still make a positive impact: "It's a for-profit, or for-loss in this case, business. But the community feels ownership in it and I hope it continues."
---

---