Hastings Plans Merger/Sale, Law Firms Line Up to Sue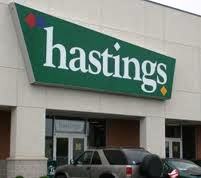 Although it sounds more like a takeover than a merger, Hastings Entertainment plans to merge with two companies owned by Joel Weinshanker, president and owner of National Entertainment Collectibles Association, which already owns 12% of Hastings's shares. Under the plan, Hastings shareholders will receive $3 per share and the company will merge with Draw Another Circle and become a wholly owned subsidiary of Hendrix Acquisition Corp., both of which are wholly owned by Weinshanker. National Entertainment Collectibles Association is a major supplier to Hastings of movie, book and video game merchandise and collectibles.

The company hopes to conclude the merger, which needs to be approved by two-thirds of shareholders, sometime during the second quarter, which begins May 1. National Entertainment Collectibles Association has agreed to vote its 12% in favor, and Hastings chairman and CEO John H. Marmaduke and related owners, who own 32% of Hastings stock, will also vote for the merger, representing altogether 44% of shareholders.

Marmaduke said that the company has had "a close and growing business relationship with Mr. Weinshanker over the last decade. Mr. Weinshanker, through his affiliation with the estates of Marilyn Monroe, Elvis Presley and Muhammad Ali, and his company's management of Graceland, is one of the leading drivers of the lifestyle industry, and we believe Hastings' business will continue to benefit from our relationship with him and NECA."
"Hastings will be the surviving corporation, so we'll continue to do business like we're doing today," Hastings CFO Dan Crow told the Amarillo Globe-News. "All we're doing is going private, and we have a new owner."

The $3-per-share share price was a premium of 57.1% over Hastings's closing share price last Friday and a premium of 61.3% over the average trading price of Hastings common shares for the last 30 trading days. The transaction is valued at approximately $21.4 million, and the Marmaduke group's block of stock would be worth about $6.85 million. Yesterday Hastings stock jumped 56% and closed at $2.98 a share.

Within hours of the announcement yesterday morning, at least six law firms announced "investigations" of the deal. One of the firms, Brodsky & Smith, said it would look into "possible breaches of fiduciary duty and other violations of state law by the board of directors of Hastings for not acting in the company's shareholders' best interests" because the merger plan "may undervalue the company as an analyst has set a $5.00 per share price target on Hastings stock and Hastings stock traded at $4.20 as recently as June 17, 2013."

Likewise, Tripp Levy criticized Hastings and National Entertainment Collectibles Association for "not engaging in a full and fair auction and process to sell the company so that shareholders received the maximum value for their shares." The firm also noted "the stock traded as high as $5.45 per share less than a year ago. Further, Hastings's book value alone is worth at least $7.57 per share (over 2.5 times what NECA is paying Hastings shareholders)."

Founded in 1968, Hastings Entertainment is a multimedia retailer that sells new and used books along with other products in 126 stores that average about 24,000 square feet of space, mostly in "medium-sized" markets. It also operates two Sun Adventure Sports stores and a Tradesmart store. The merger values each store at about $165,900.

In the third quarter ended October 31, total revenues at Hastings fell 6.6%, to $94.7 million, and the net loss was $6.2 million, compared to a net loss of $8 million in the third quarter the previous year. The company will report fourth quarter results next Monday, March 24.
---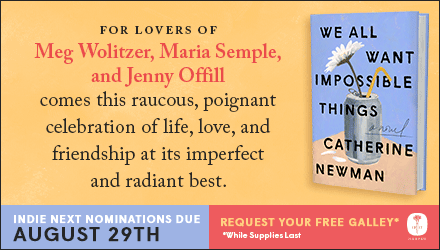 ---