North of the Border: Book City, Book Warehouse Openings
Book City, which closed its Bloor West Village store in Toronto two years ago, is opening a store in early June in a 1,800-square-foot space two doors from its former location, according to Quill & Quire.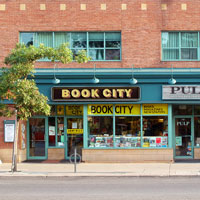 Book City's Danforth store.
"It is true, we are opening," general manager Ian Donker, son of Book City founder Frans Donker, told Q&Q. "The makeup of the neighbourhood is one that we like. It's full of young families, it's full of pedestrian traffic, it has good parking, it's on the subway line. We were there for over 20 years before we closed, and I'm hoping that we don't have to do that again. I'm hoping we're there for 20 more years."
Book City closed the store two years ago in part because of high rents, but has returned despite continued high rents because of the closing of a nearby Chapters at Runnymede. "We feel like we can snap up enough sales to compensate for that higher rent," Donker said. "One of the biggest things that made us go back to the neighbourhood is the fact that there were so many people really upset when we left, and so upset when there was no bookstore left at all. That made me feel that the neighbourhood would really get behind and support a new bookstore."
The new store will "cater to the neighbourhood," Donker said, with books geared to children and families. "We're a general bookstore, so we'll have everything in there," he said. "The shelves will be groaning eventually."
Earlier this year Book City closed its flagship Annex store after 38 years in business. Book City has three other stores in Toronto.
---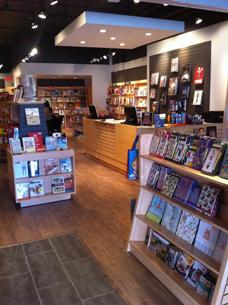 Black Bond Books has opened its second Book Warehouse location, in Vancouver, B.C. (The company also has eight Black Bond stores.) The 1,900-square-foot store is on Main Street and is being managed by longtime bookseller Mary Ann Yazidjian, who Black Bond Books president Cathy Jesson described as "a strong believer in events and community connection." Jesson also thanked her husband, Mel, who "works miracles," and "our wonderful book-loving customers. Without you, this expansion would not be possible."
The new Book Warehouse is located at 4118 Main St., Vancouver, B.C. V5V 3P6 Canada; 604-879-7737.
---

---