Indie Bookshops: A 'Germinating Nursery' for Authors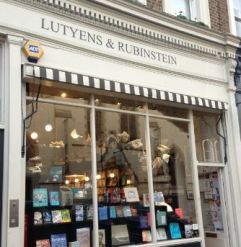 "To have any book that's ever been published delivered the next day is absolutely incredible. But what Amazon can't do is grow little shoots of grass. There needs to be a germinating nursery, which is what independent bookshops are....

"Independents have to concentrate on what they can do differently from everyone else that's selling books, and also trust their customers. People aren't stupid: They can see that if you love books and like coming to this shop, you have to support it, and it's worth paying a bit more--like buying meat from the butcher down the road who can tell you where the cow grazed."
---

---