'Surprising' Reader Reaction to Amazon-Hachette Dispute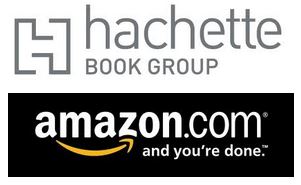 The Amazon-Hachette dispute is having an impact on readers' attitudes about Amazon, according to the most recent Book Preview poll conducted by Codex Group. Of 5,286 book buyers polled by Codex between July 11 and July 19, 39.4% were aware of the dispute, and 19.2% of those aware of the dispute were buying fewer books from Amazon.

Those purchasing fewer books from Amazon reported buying more from other retailers. The top five alternatives in order of popularity were: Barnes & Noble, independent bookstores, B&N.com, used bookstores and Costco.

As a point of comparison, book buyers interviewed showed less awareness of several major authors than of the Amazon-Hachette dispute: 28% of them knew who Malcolm Gladwell is, and 35% were aware of Lee Child.

Peter Hildick-Smith, president of Codex, called the results "very surprising," saying, "It's the first time we've seen people react to something about Amazon in a way that wasn't positive." The results showed, he continued, that the dispute has "gotten a wider stage because of Stephen Colbert, James Patterson and others."
---

---