On Colbert, Bestseller Lepucki Recommends Sweetness #9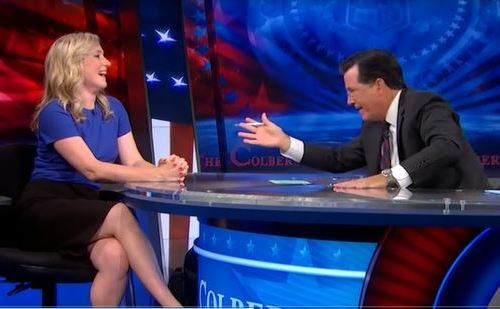 Edan Lepucki thanks the Colbert Nation.
Last night Stephen Colbert celebrated the debut of California by Edan Lepucki at #3 on this Sunday's New York Times bestseller list with an appearance by the author, who thanked Colbert and the Colbert Nation for preordering her book and then paid it forward by recommending another debut novel from Little, Brown: Sweetness #9 by Stephan Eirik Clark, which is being published August 19 (see our review below).

Colbert reveled in his demonstration of the "Colbert bump," which has made California, as Colbert put it, "the third goodest book in America right now." He noted, "For the last six weeks, we at the Colbert Nation have been at war with online shopping giant Amazon."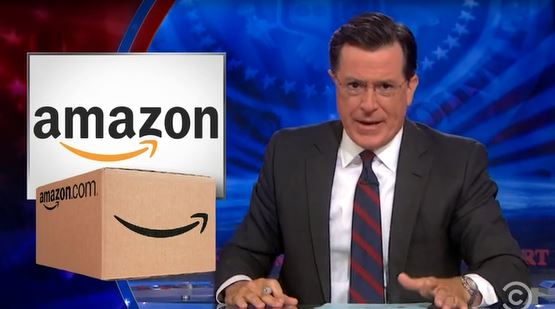 Then, displaying an Amazon shipping box with the arrow running from A to Z, he said, "Oh, we're going to wipe the smirk right off that box's face."

During the segment, called "Colbert Nation vs. Amazon," the show ran a fast-frame video of Lepucki signing 10,000 preordered copies of California at Powell's.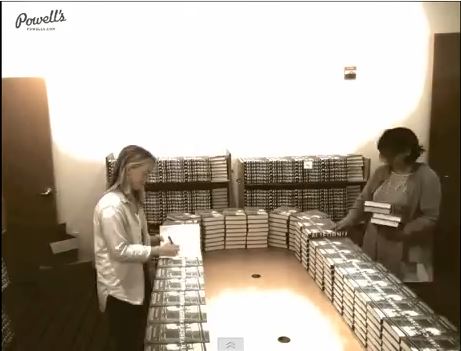 Lepucki signing at Powell's
Lepucki said, "They called me the robot... I was their fastest signer ever." This caused Colbert to comment: "I assume [your] followup novel is about a young woman battling to overcome a crippling case of carpal tunnel syndrome."

Lepucki also described her reaction when she heard that her book would be recommended on the Colbert Report: "It was bonkers. It was a beautiful moment. Sherman Alexie called me on the telephone and said he was going to talk about my book on the Colbert Report. I pretty much fainted out in the backyard."
---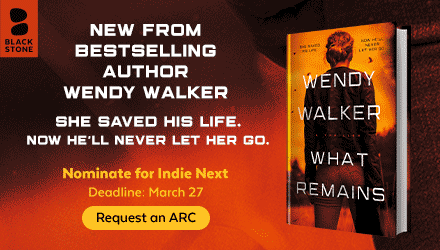 ---