Douglas Preston: 'We've Felt a Little Bit Betrayed by This'
"I think most of us think that Amazon is a good company. We're grateful to it for selling our books. We've been a partner to it, we've been supporting Amazon from the very beginning, from the time it was a start-up. And we've felt a little bit betrayed by this. I'm speaking to you now, not as an official spokesman for anybody. That's how I felt personally, and it's turned out a lot of other authors felt the same way....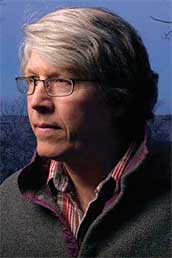 "I guess our feeling is that there are going to be disputes between Amazon and publishers forever. There are going to be negotiations... these are two large corporations. Is this going to be Amazon's MO [mode of operation] from now on?--to hurt authors and inconvenience their own customers every time they run into a rough patch negotiating with a publisher? I guess our feeling is that that's not acceptable."
---

---