Tampa's Oxford Exchange Adopting Rizzoli Studio
As part of a new partnership with Rizzoli International Publications, the Oxford Exchange bookstore in Tampa, Fla., is "clearing out half the store's inventory and will soon devote fully half its floor space to books that cost upwards of $200," the Tampa Tribune reported, creating a dedicated Rizzoli Studio section.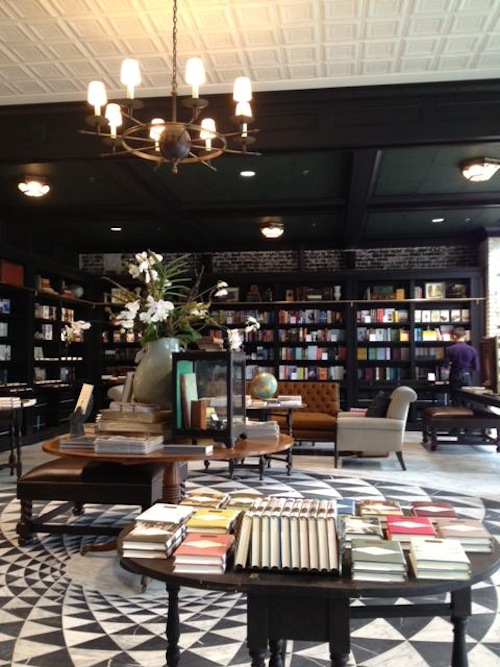 The 1,500-square-foot store is part of the upscale Oxford Exchange complex, which includes an atrium, restaurant, tea shop, coffee shop and furniture boutique. The bookstore opened in September 2012. The store has stocked about 3,500 books.

Rizzoli launched Rizzoli Studio several years ago with dedicated sections of Rizzoli titles in a range of upscale retailers and bookstores, including Books & Books in southern Florida and the Cayman Islands.

"These are beautiful books not just to keep in your library, but to put on your coffee table, almost as a statement of who you are," Jess English, director of retail for the Oxford Exchange, told the paper. "The retail world has become a place where everyone is experimenting, and you just have to play off that, or you'll go the way of so many bookstores that closed down."

Jessica Knapp, a Rizzoli spokeswoman, said, "The thing about these coffee-table style books is you want to physically have them in your hand to appreciate what they are. That's not quite possible online.... The Oxford Exchange has a strong appeal for the Rizzoli customer base. It's a true lifestyle store--café, shop, restaurant--and the shopper coming in is of a certain sophistication level, looking for a certain esthetic."

Allison Casper Adams, who co-owns the Oxford Exchange with her brother Blake, called the arrangement an experiment and noted that other expensive titles "sell quite well."

According to the Tribune, the idea began in May, when Rizzoli executive Ausbert de Arce visited the Oxford Exchange. "After a lunch at the adjacent restaurant, he suggested a partnership." As part of the program, Rizzoli will make "a broad range of their titles available and put the Oxford high on the list for visits by prominent authors for book signings and cocktail receptions."
---

---