Madeline McIntosh to Head New Penguin Publishing Group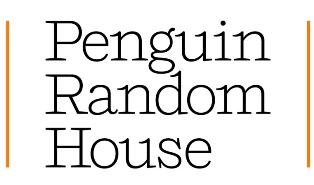 In a major shift at Penguin Random House, Penguin's Adult Publishing Group and Berkley/NAL Group are being merged and made into the Penguin Publishing Group. Madeline McIntosh, who has been U.S. president and COO of Penguin Random House, has been named president of the Penguin Publishing Group. In a related move, Susan Petersen Kennedy, president, Penguin Group U.S., who most recently led the Penguin Adult hardcover and trade imprints, is leaving the company at the end of the year.

In addition, Nihar Malaviya has been named executive v-p, COO, Penguin Random House U.S., and Jaci Updike has been named president of sales, Penguin Random House U.S. Formerly senior v-p, director, adult sales, Updike began her career as a field rep for Bantam Books 25 years ago.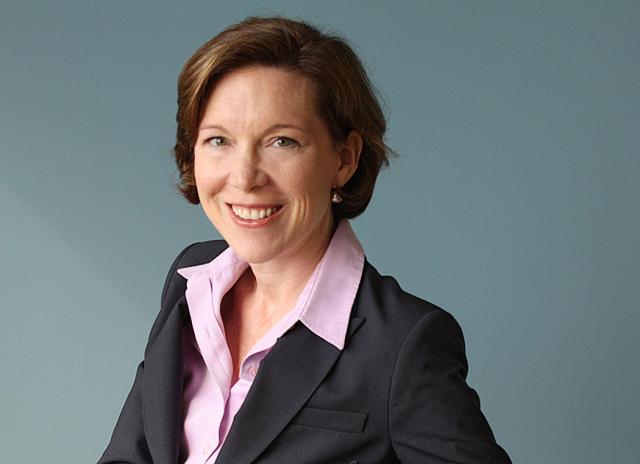 Madeline McIntosh
(photo: Michael Lionstar)

In announcing the changes to staff, Penguin Random House CEO Markus Dohle wrote, "As our marketplace continues to evolve, and as consumer demand shifts between formats, it is clear that capitalizing on our authors' opportunities for growth will require even greater collaboration and coordination, and even more unified publishing strategies across all formats. That is why the time is right to create a one-leader management structure for the entire Penguin adult business, while also maintaining the identity of each of its individual publishing imprints."

He emphasized that there is "no change being contemplated for the creative and entrepreneurial direction of Penguin's individual publishing imprints. We all know that the diversity and autonomy of these publishing programs are indispensable to their success, and integral to the future of our company. A signature ingredient in Penguin's success has been its vigorous investment of energy, creativity and attention by format-dedicated publishing teams to ensuring maximum sales across both hardcover and paperback phases of a book's life. That focus and commitment will continue."

He added that yesterday's announcement has no impact on the Penguin Young Readers Group, which is headed by president Don Weisberg, who continues to report to Dohle.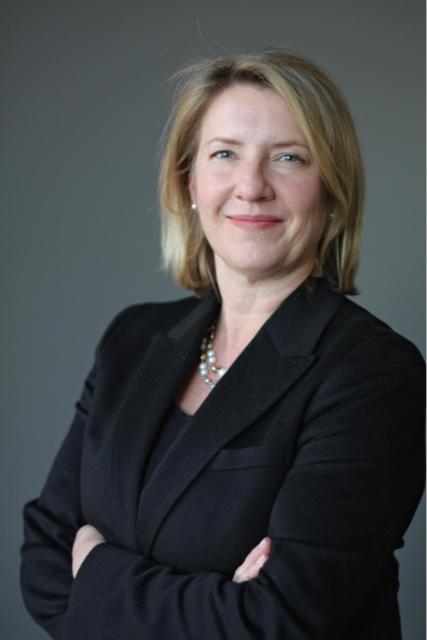 Jaci Updike
(photo: Michael Lionstar)
Dohle praised McIntosh, calling her "one of our greatest champions in identifying and implementing the opportunities for growth and innovation--particularly in the digital arena--created by the evolving marketplace. Her drive to increase revenue and readership for our authors has been a touchstone for all our constituencies, especially for agents and booksellers, with whom she enjoys longstanding relationships--and, above all, for our colleagues across the company, whom she inspires to excel. In her corporate capacity, Madeline has gotten to know well our Penguin publishing, editorial, marketing, and sales colleagues and their lists. She has quickly become their ardent and knowledgeable advocate and supporter. In her new role, Madeline will clearly be uniquely qualified to ensure that Penguin publishing will continue to thrive."

McIntosh commented: "As a lifelong avid Penguin reader, I am humbled and thrilled to now join this publishing team full time. Since the merger, my admiration for the work of these world-class publishers, editors, designers, marketers, and publicists has become even stronger than it was when I was watching them from afar. Their love for Penguin's authors and books is both inspiring and motivating. I know we will learn a lot from each other, and hopefully also have fun together, as we go forward to publish our books the Penguin way."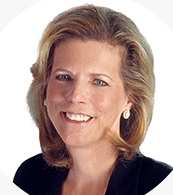 Susan Peterson Kennedy
Dohle also praised Kennedy for her "extraordinary contributions to Random House, Penguin and now Penguin Random House during her 35 years of service to the company.... Penguin Random House will be a different place without her. Fortunately, the legacies she leaves us as president, Penguin Group U.S. are rich, diverse, and long lasting, especially her achievements as an imprint and business builder, and as a champion of the Penguin culture."

Dohle noted that in the 1980s, as head of the Ballantine Publishing Group, Kennedy oversaw the purchase of Fawcett from CBS and published that paperback imprint's first hardcovers. She joined the Putnam Berkley Group in 1994 and played a crucial role in its merger with Penguin in 1997. In 2001, she became president of the Penguin Group.

Kennedy said: "I am leaving the company that I love, books that I love, people whom I love. I have spent so many years in the service of this enterprise; it will take time for me to discover where Penguin ends and I begin. However, the world is endlessly fascinating to me. And I am looking forward to further adventures in the arts."
---

---