B&N's First Quarter: Sales Slip, Loss Narrowed
Sales at Barnes & Noble in the first quarter ended August 2 fell 7%, to $1.2 billion, and the net loss was $28.4 million, compared to a net loss of $87 million in the same period a year ago. The results were in line with Wall Street estimates.
Sales at B&N bookstores and bn.com fell 5.3%, to $955 million. Sales at stores open at least a year were down 5.1%; excluding Nook products, comp-store sales slipped 0.4%. The company did not break out online sales, saying only that they were "lower."
Sales in the college division were $226 million, the same as the first quarter a year ago. Sales at college stores open at least a year fell 2%, primarily because of the timing of rush, which came after the quarter ended. The company noted: "College EBITDA losses increased to $32 million, as compared to $19 million in the prior year, due primarily to higher expenses associated with new store growth in the non-rush first quarter and continued investments in digital education. The new store growth is expected to benefit College during the second quarter back-to-school rush period."
Nook sales as a whole fell 54.3%, to $70 million, while Nook device and accessories sales fell 78.6%, to $18 million, because of "lower unit selling volume." Digital content sales fell 24.2%, to $52 million, mainly because of lower device sales.
The company said it continues to expect "both Retail comparable bookstore sales and Retail Core comparable bookstore sales to decline in the low-single digits. College comparable store sales are also expected to decline in the low-single digits. The Company expects full fiscal year EBITDA losses in the NOOK segment to decline versus the prior year."
B&N CEO Michael P. Huseby commented: "We continued to improve our financial performance, while further executing on our strategic initiatives, including work on the proposed separation of the Barnes & Noble Retail and Nook Media businesses." He noted that bookselling comp-store sales "continued to benefit from improving physical book industry trends, merchandising initiatives and store promotions, such as our Get Pop Cultured campaign, which was able to create excitement and incremental traffic and sales into our stores."
---
In other company news, B&N will close its store in the Oakland Place Shopping Center, DeKalb, Ill., by December 31 when the lease expires, the Daily Chronicle reported. Roger Hopkins, the city's economic development consultant, said the real estate manager confirmed the closing with him about a week ago: "I talked to the developer about it, and we are actively looking for other tenants. It doesn't sound like we have a lot of options in the book business right now." He added that city leaders haven't tried to attract a bookstore to DeKalb in the past, but that doesn't mean he won't look into potential similar businesses.
---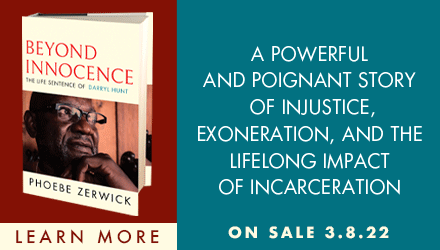 ---