Paul Krugman: 'Amazon's Monopsony Is Not O.K.'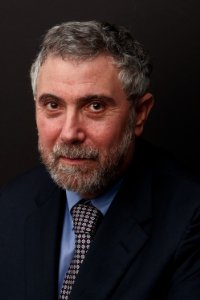 Krugman
Our favorite Nobel economist, Paul Krugman, is the latest member of the New York Times to address the Amazon-Hachette dispute, marking his position clearly with this opening sentence: "Amazon.com, the giant online retailer, has too much power, and it uses that power in ways that hurt America."

While the columnist said that detractors' claims that Amazon is "a monster about to take over the whole economy [are] over the top" and admitted that he uses Amazon Prime, he compared Amazon with John D. Rockefeller's Standard Oil: "Does Amazon really have robber-baron-type market power? When it comes to books, definitely. Amazon overwhelmingly dominates online book sales, with a market share comparable to Standard Oil's share of the refined oil market when it was broken up in 1911. Even if you look at total book sales, Amazon is by far the largest player."

Krugman stated that so far Amazon "has not tried to exploit consumers" but is acting "as a monopsonist, a dominant buyer with the power to push prices down." He called that power immense and noted that it has given Amazons "the power to kill the buzz" about a book by not carrying the title, and "if Amazon doesn't carry that book, you're much less likely to hear about it in the first place. So can we trust Amazon not to abuse that power? The Hachette dispute has settled that question: no, we can't."

He highlighted, too, what he called "a curious selectivity" in how Amazon has punished Hachette books, outlining the different approaches, earlier explored by David Streitfeld in the Times, of two Hachette books: right-wing Representative Paul Ryan's The Way Forward has been treated normally, while Sons of Wichita by Daniel Schulman, critical of the right-wing Koch brothers, has received the treatment given almost all Hachette books--no discount, shipping time of two to three weeks, etc.

Krugman's conclusion: "Don't tell me that Amazon is giving consumers what they want, or that it has earned its position. What matters is whether it has too much power, and is abusing that power. Well, it does, and it is."
---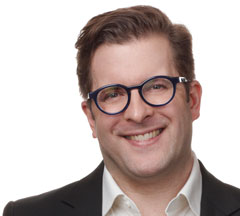 Tamblyn
Kobo president and chief content officer Michael Tamblyn also commented publicly on Amazon. In a series of tweets last week collected by Digital Book World, Tamblyn argued that Amazon will eventually use the tactics it uses against Hachette and other publishers against self-published authors, many of whom are very supportive of Amazon.
For example, he tweeted: "From Amazon's perspective, how is an independent author any different than a publisher? Still a supplier, to be made more profitable." This was followed by: "The indie author's situation is most tenuous of all. If >80% of sales come from AMZN, *no leverage when it's your turn to be 'optimized.' "
---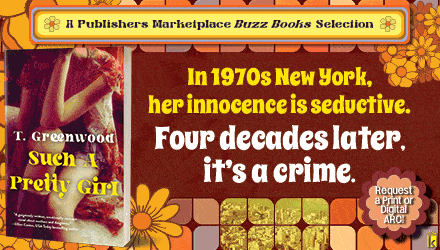 ---