Amazon and S&S Reach Modified Agency Agreement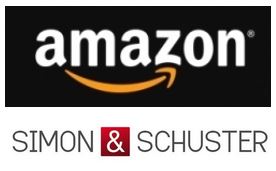 Amazon and Simon & Schuster have concluded a new contract for print and digital books that uses a modified agency model, with S&S setting most prices but giving Amazon some opportunity to discount titles. The agreement includes S&S distributed publishers.
In a letter to authors and agents, S&S president and CEO Carolyn Reidy called the deal "economically advantageous for both Simon & Schuster and its authors and maintains the author's share of income generated from eBook sales. It addresses our mutual concerns about preserving the value of our intellectual property in the marketplace, as it is a return to a version of agency pricing that, with some limited exceptions, gives control of eBook pricing to Simon & Schuster, while providing us the flexibility to deliver great prices for readers."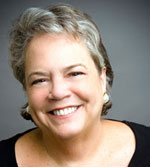 Reidy
Amazon confirmed the deal, according to the Wall Street Journal, and said, "The agreement specifically creates a financial incentive for Simon & Schuster to deliver lower prices for readers."
Apparently referring to the Amazon-Hachette dispute, Reidy noted that the deal assures that S&S authors' books "will be continuously available for sale at this major retailer through this year's holiday book buying season and well beyond. It is not our usual practice to announce such agreements, but our publishers and I feel that the high level of public speculation over the status of these talks made it important to let you know about this positive development."
According to Business Insider, S&S made an offer, which was agreed to after "only a few tweaks by Amazon." Quoted by the Journal, Douglas Preston, organizer of Authors United, asked the obvious question, wondering whether Amazon is offering similar terms to Hachette.
Amazon has similar negotiations coming up with the other major U.S. publishers: Penguin Random House, HarperCollins and Macmillan. Without knowing the details--Amazon hides behind nondisclosure requirements--it's difficult to tell how the deal with S&S fits into its strategies with Hachette and the others.
---

---