Mobile Booksellers Pop-Up in Berkeley & Austin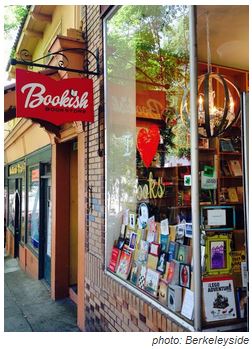 Perhaps it's a trend. Taking their books on the road, booksellers in Berkeley, Calif., and Austin, Tex., have chosen the mobile bookselling route.

Owner Gina Davidson is closing Bookish Bookstore in Berkeley, but plans to transform her business into a mobile bookshop specializing in pop-up events. Berkeleyside reported that Davidson "said the neighborhood was challenging. She tended to get 'coincidental' shoppers--those who were on the way to get pizza and stumbled on the store."

The idea to go mobile occurred to her in October when she had a successful pop-up store at Uncharted: The Berkeley Festival of Ideas. "Doing a pop-up event made me realize I was in the wrong location to make sales," she said.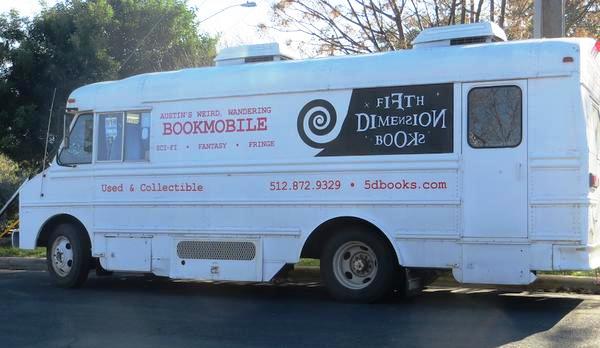 In Austin, Sukyi and Patrick McMahon took advantage of a new mobile retailing ordinance passed by the city council last summer to open Fifth Dimension Books, "a science-fiction focused bookstore in a bus that is parked most of the time at 43rd and Duval streets in the Hyde Park neighborhood," the Business Journal reported.

"We're getting in on the ground floor, so we are going to mind all the rules and set a good example," said Sukyi McMahon. She and her husband found their 1987 vintage bookmobile on Craigslist. "We got it for $6,000. We had it shipped down here. It's such a hoot. People remember bookmobiles. Everyone has been so supportive. This hasn't been as daunting as I expected."
---

---