Nous Sommes Charlie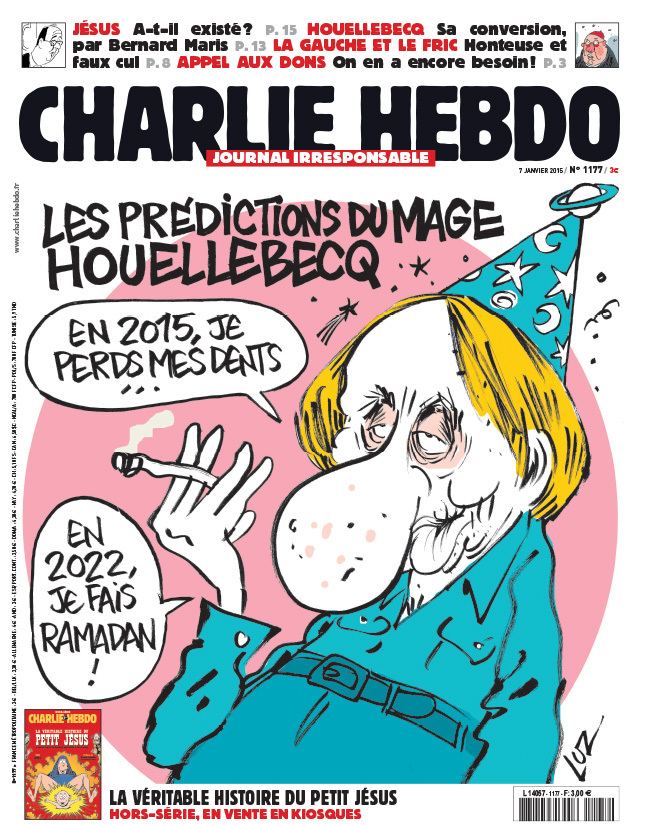 Shelf Awareness wishes to express our deep sadness and outrage about the murder yesterday in Paris of 12 people, including many staff members of Charlie Hebdo and two police officers, apparently because of the satirical weekly's lampooning of Islam, one of its many targets.
Sadly, this kind of terror is not a new phenomenon. Only a few issues ago, we ran several reminiscences about the fear in the U.S. that followed the Ayatollah Khomenei's 1989 fatwa on Salman Rushdie because of The Satanic Verses--threats were made across the country against the publisher and against bookstores that continued to sell the novel, and firebombs were thrown at Cody's Books and a Waldenbooks. And, of course, there were terrible assaults elsewhere in the world: the book's Japanese translator was killed, and attacks were made on its Italian translator and Norwegian publisher.
We agree with the statement of the National Coalition Against Censorship, which said in part, that it condemns "these hideous and barbaric attacks, which represent a chilling and extreme assault on freedom of speech. The failure to stand up for free expression emboldens those who seek to attack and undermine it." The statement has been endorsed by, among others, the American Booksellers Association, the Association of American Publishers, the Association of American University Presses, the American Library Association, American Booksellers for Free Expression, the Comic Book Legal Defense Fund and the Freedom to Read Foundation.
---

---