B&N, BAM Holiday Sales: Books and Sidelines Up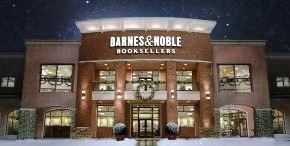 Sales at Barnes & Noble bookstores and BN.com during the nine-week holiday period ended January 3 rose 0.2%, to $1.1 billion.

Excluding Nook products, "core" bookstore sales at bookstores open at least a year rose 1.7%, while all bookstore sales, including Nook, fell 0.6%. Nook sales fell 55.4%, to $56 million: sales of devices and accessories were down 67.9%, to $28.5 million, while sales of digital content dropped 25%, to $27.4 million.

The company attributed overall gains to "the continued stabilization of physical book sales and growth in the educational toys and games and gift departments," which helped offset the sales decline from closed stores.
B&N CEO Michael P. Huseby said, "Core comparable bookstore sales were better than our expectations, even as we cycled against the improved core sales trends that began this period a year ago. Our retail booksellers performed at an outstanding level for our customers this holiday season, which is reflected in our results."
Despite the poor Nook results, Wall Street liked the news: yesterday Barnes & Noble closed at $24.73 a share, up 4.9%. Still, the Wall Street Journal speculated that "the downbeat [Nook] results could make it difficult for Barnes & Noble to complete the Nook separation, planned by the end of August, some analysts said, because it will be hard to convince investors the business has a future."
The paper quoted James McQuivey of Forrester Research, who suggested that Nook owners are "abandoning" the Nook e-bookstore. "Otherwise, you'd have seen stabilizing digital content sales." He added that B&N should consider folding the Nook business into BN.com.

B&N has revised its prediction of retail core sales for the year, saying it now expects them to be "approximately flat." It continues to predict that total retail comp bookstore sales, as well as college comp-store sales, will decline in the low-single digits.
---
Meanwhile, at Books-A-Million, during the same nine-week period ended January 3, retail sales rose 1%, to $129.2 million. Sales at stores open at least a year rose 1.2%, and comp-store sales excluding e-reader devices, rose 1.7%.
BAM CEO and president Terrance G. Finley commented: "This year's results showed strengthening sales in our largest and most significant business categories of full priced books, gifts and café. Our gift department was particularly strong due to Disney's Frozen licensed product. We also delivered double digit sales increases in online sales."
---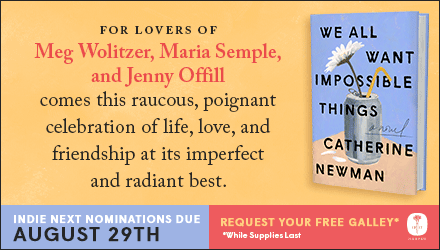 ---