Up Is the Renewed Up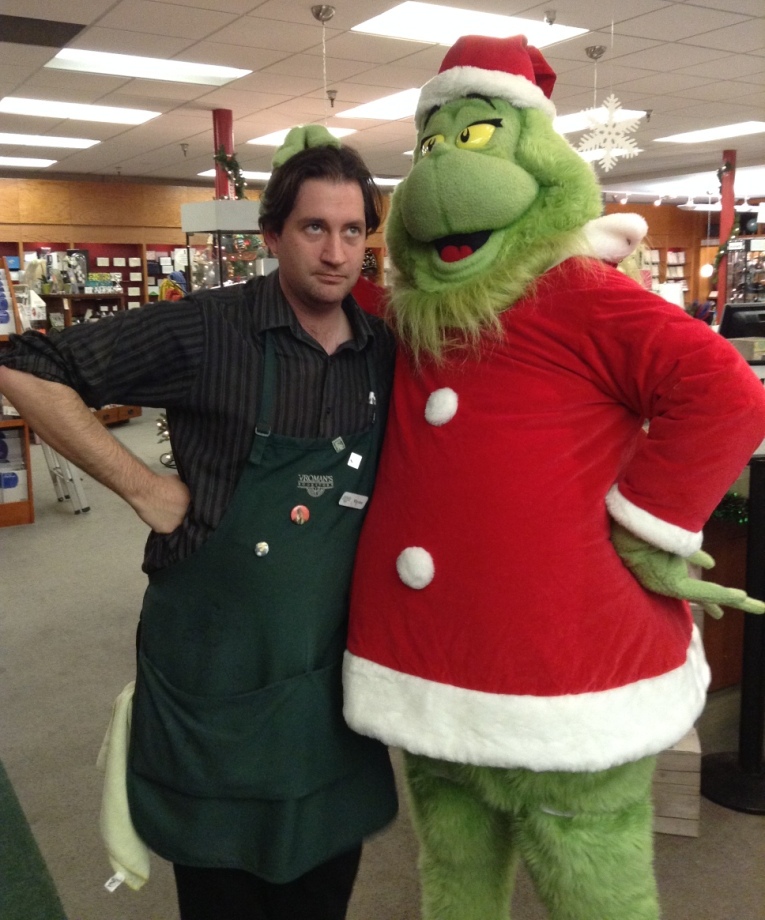 No Grinch reports for this holiday season (though he did make an appearance at Vroman's).
With just about all reports in, it's clear that 2014 ended strongly for bricks-and-mortar bookstores. For the first time in several years, book sales at Barnes & Noble and Books-A-Million during the holiday season stabilized. At independents, the news was significantly better: sales at average indies in December rose 9%, according to the American Booksellers Association, and sales for the year were up 6%. These results jibe with our reports over the past month and a half on indie holiday sales and mark a striking contrast to four or five years ago, when many booksellers were saying "flat is the new up" or "down slightly is the new up."
Commenting on ABA statistics, CEO Oren Teicher said, "It's clear that the resurgence in independent bookstores is both continuing and strengthening." The reasons for that resurgence are myriad: buy local campaigns; the power of such promotions as Indies First and Small Business Saturday; the "return" of printed books, whose popularity appears to be increasing again; a range of sidelines that appeal to book buyers; bricks-and-mortar booksellers' emphasis on what distinguishes them from other book retailers, such as events, community ties and creating a "third place"; a renewed acknowledgement among consumers that bricks-and-mortar stores are one of the best places for discovering new books; more support from publishers, who are daily reminded of the value of their traditional bookstore partners; bad publicity for a certain online retailing behemoth; and last but not least the enthusiasm, knowledge and skill of booksellers. As B&N CEO Michael P. Huseby said last week in brief comments about the company's improved bookstore sales: "Our retail booksellers performed at an outstanding level for our customers this holiday season, which is reflected in our results."
So congratulations booksellers everywhere! It was a wonderful holiday season at most stores--and you're directly responsible for that. --John Mutter, editor-in-chief
---

---