Jon Scieszka: 'Listening to Books Is Reading'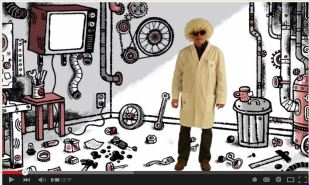 "I'm here to tell you that listening to books is reading. I'm not kidding. Scientific studies have shown that audiobooks help readers learn to pronounce words, learn the pace of storytelling, plus students can listen and understand two grade levels above their reading level."
--Jon Scieszka in a
trailer about audiobooks
and his Frank Einstein series, for which he and illustrator Brian Biggs have narrated several audios.
---

---