'A Book Has a Price; a Bookstore Has Value'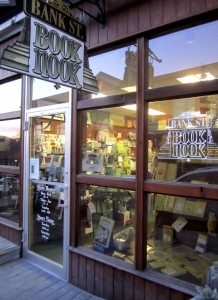 "A book has a price; a bookstore has value. We sell more than books at the Book Nook. We provide a place to browse, pick them up, get a feel for them; we provide a place to talk about books, make suggestions, research what you may like; we are a welcoming light after dinner or as you come blinking out of the movie theater....
"We provide a place in our town and in our world for you, our readers and customers.... We can't match Amazon, but if you've stepped foot in our store, we've already provided something that Amazon cannot."
---

---