HarperCollins: Deal with Amazon; Foreign Expansion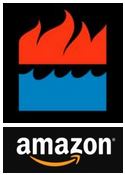 HarperCollins and Amazon have reached a multiyear deal for the sale of the publisher's titles that uses the agency model for e-books and is similar to the deals Amazon struck late last year with Simon & Schuster, Hachette and Macmillan, according to the Wall Street Journal, which, like HarperCollins, is owned by News Corp. The Journal quoted "a person familiar with the situation."
Amazon provided no comment. For its part, HarperCollins issued a one-sentence statement: "HarperCollins has reached an agreement with Amazon and our books will continue to be available on the Amazon print and digital platforms."
The Journal said the deal, like the ones with other major publishers, includes "incentives for HarperCollins to provide lower prices to consumers" and will go into effect this week.
Earlier this month, there were rumblings about negotiations between Amazon and HarperCollins. First, a Business Insider piece, based apparently on a source at Amazon (Business Insider is partly owned by Amazon CEO Jeff Bezos), said that the companies' current contract was going to expire soon and that HarperCollins was "refusing to sign an agreement with the new terms that Amazon is asking." It added, "If HarperCollins and Amazon don't come to an agreement, no print or digital HarperCollins books will be available on Amazon once its existing contract runs out 'very soon.' " Neither party commented on those negotiations.
Then last week, Publishers Lunch said that HarperCollins was returning to an agency model for e-books beginning today, as an "interim" step before permanent contracts.
---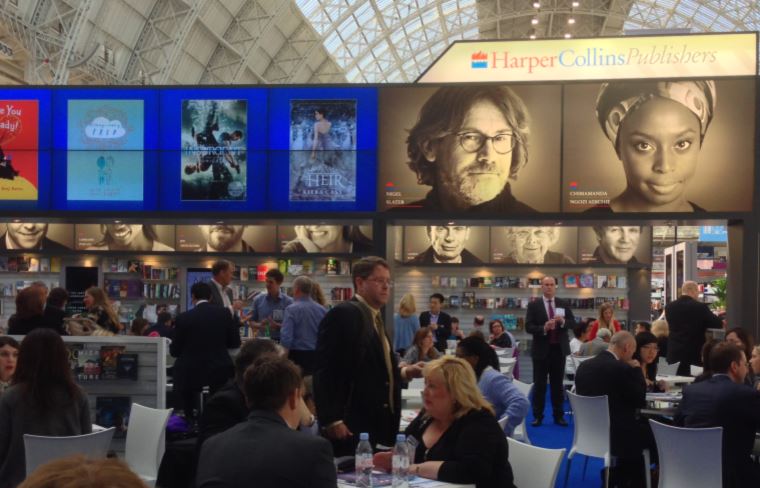 Busy HarperCollins booth at this week's London Book Fair.
In other HarperCollins news, the publisher is continuing to expand its international operations, building on Harlequin's programs. Today it announced the formation of HarperCollins Holland, HarperCollins Japan, HarperCollins Nordic (consisting of Sweden, Norway, Finland and Denmark) and HarperCollins Polska (Poland, the Czech Republic and Slovakia). Each company will publish 30-50 HarperCollins titles this fall, and the existing Harlequin programs will continue. The programs will launch with several internationally bestselling authors, including Karin Slaughter, Daniel Silva, Faye Kellerman, Stephanie Laurens and Alyson Noel, and each list will also have titles tailored to local markets.
Since HarperCollins acquired Harlequin last year, which added more than a dozen international publishing offices to the company's operations, it has formed HarperCollins Germany, HarperCollins Iberica and HarperCollins Español.
"The growth of our foreign-language publishing program is proceeding as we had envisioned and we are thrilled to be expanding into these new regions with such an outstanding list of authors," said HarperCollins president and CEO Brian Murray. "We have seen great success in coordinated global publishing in the English language--lining up marketing, sales, and publicity in multiple markets simultaneously. Now, we are able to extend the effort even further to these foreign language markets."
---

---