For Sale: Looking Glass Books in La Grande, Ore.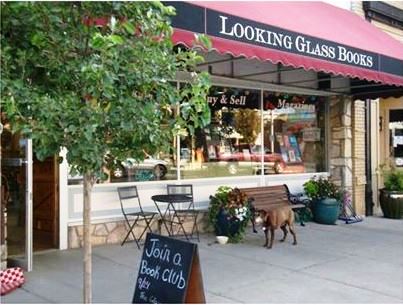 Looking Glass Books, La Grande, Ore., has been put up for sale by co-owners Greg and Jessica Bogard. "Calling all bibiliophiles and entrepreneurs, now is your chance," a sign posted on the store's Facebook page announced this week, adding: "A chance of a lifetime. Do you dream of owning and operating your own successful bookstore?" The Bogards can be reached at 541-963-8057 or lookingglassbooks@yahoo.com.

In the comments section of an anticipatory Facebook post April 3, the owners explained their motivation: "As many of you know we own a small farm as well as the bookstore. Both are growing and doing so well that we have found ourselves in a position where we need to choose which direction to go...."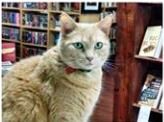 The bookstore's cat, however, would like to stay put: "Amber has been living at the Bookstore for 4 years now. This is her Home. If you are interested in purchasing the Bookstore please consider keeping Amber. She is amazing with children and people love visiting with her."
---

---