Shakespeare and Co.'s New Look Online & in Store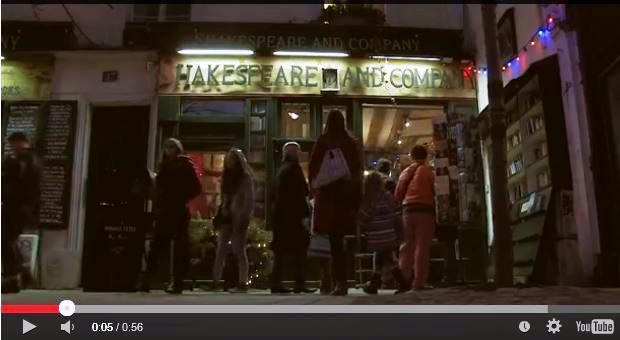 This is a busy year for Shakespeare and Company, Paris, France. According to Linda Fallon, the head buyer for the city's most famous English-language bookstore, the store launched a new website in February and has altered its layout. The new website was in the works for more than a year and greatly expands the store's e-commerce offerings. When ordering books online, Fallon said, customers can customize their orders by asking for an inscription in the book, a poem, even a spritz of perfume.
In a related move, Shakespeare and Company is also creating a "message in a bottle" letterbox in the store, where customers can leave notes, pictures and poems. On its blog, the store noted: "We'll then harvest these messages and slip them between the pages of books destined to be whisked off to readers across the globe, creating a worldwide paper exchange between literary voyagers and lovers of the written word." See some of the messages here.
In the tightly packed bricks-and-mortar store, to facilitate movement, a second door to the outside has been opened and some cash registers were removed while others were rearranged. Before those changes, Fallon explained, the front of the store could easily become overcrowded. And even with the changes, staff are sometimes forced to limit the number of people who can enter the shop at the same time on particularly busy days.
Last but not least, Shakespeare and Company will have a cafe of its own by the end of this summer. The cafe will be housed in an adjacent building that was once a garage, and will serve food, coffee and wine. Fallon reported that there are plans to offer full breakfast and lunch menus, with drinks in the evenings. --Alex Mutter
---

---