Doerr, Kolbert Among 2015 Pulitzer Prize Winners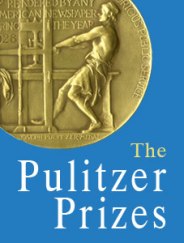 Anthony Doerr's All the Light We Cannot See, an indie bookseller handselling favorite since its release last spring, was among the 2015 Pulitzer Prize winners named yesterday in the Pulitzer World Room, Pulitzer Hall, Columbia University. You can view the official announcement here. This year's winning authors, each of whom receives $10,000, and finalists in the books category include: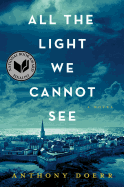 Fiction: All the Light We Cannot See by Anthony Doerr (Scribner), "an imaginative and intricate novel inspired by the horrors of World War II and written in short, elegant chapters that explore human nature and the contradictory power of technology." Also nominated in this category were Let Me Be Frank with You by Richard Ford (Ecco), The Moor's Account by Laila Lalami (Pantheon) and Lovely, Dark, Deep by Joyce Carol Oates (Ecco).

General nonfiction: The Sixth Extinction: An Unnatural History by Elizabeth Kolbert (Holt), "an exploration of nature that forces readers to consider the threat posed by human behavior to a world of astonishing diversity." Also nominated were No Good Men Among the Living by Anand Gopal (Metropolitan Books) and Age of Ambition: Chasing Fortune, Truth, and Faith in the New China by Evan Osnos (FSG)

History: Encounters at the Heart of the World: A History of the Mandan People by Elizabeth A. Fenn (Hill and Wang), "an engrossing, original narrative showing the Mandans, a Native American tribe in the Dakotas, as a people with a history." Also nominated were Empire of Cotton: A Global History by Sven Beckert (Knopf) and An Empire on the Edge: How Britain Came to Fight America by Nick Bunker (Knopf).

Biography or autobiography: The Pope and Mussolini: The Secret History of Pius XI and the Rise of Fascism in Europe by David I. Kertzer (Random House), "an engrossing dual biography that uses recently opened Vatican archives to shed light on two men who exercised nearly absolute power over their realms." Also nominated were Louis Armstrong: Master of Modernism by Thomas Brothers (Norton) and Stalin: Volume I: Paradoxes of Power, 1878-1928 by Stephen Kotkin (Penguin).

Poetry: Digest by Gregory Pardlo (Four Way Books), "clear-voiced poems that bring readers the news from 21st Century America, rich with thought, ideas and histories public and private." Also nominated were Reel to Reel by Alan Shapiro (University of Chicago Press) and Compass Rose by Arthur Sze (Copper Canyon).
---

---