Amazon: Agreement with PRH; Updated Paperwhite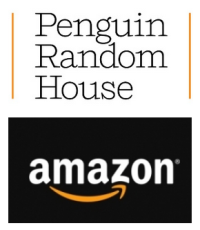 Amazon and Penguin Random House have signed new long-term sales agreements for both the U.S. and U.K., the Bookseller reported. Amazon confirmed the agreement, but no details were available.
According to reports last month, the companies were in tough negotiations on an agreement to replace the one that ended at the end of May. The Bookseller speculated that negotiations may have been affected by the European Commission's announcement last week of an investigation of Amazon, particularly over the "most-favored nation" clauses in its contracts with publishers (which require it to receive prices as low as competitors).
---
In other Amazon news, at the end of June, the company will begin shipping a new version of its Paperwhite dedicated e-reader with higher resolution (twice the number of pixels per inch) and new typography and layout capabilities. In the U.S., the new Paperwhite retails for $119, the same as its previous edition. Amazon called the Paperwhite its "most popular Kindle."
---

---