Man Group CEO Joins Penguin Random House Board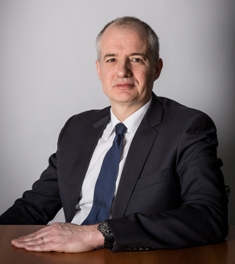 Emmanuel Roman
Emmanuel "Manny" Roman, CEO of the Man Group, has been appointed to the board of directors of Penguin Random House. The Man Group is the world's largest publicly traded hedge fund and sponsor of the Man Booker Prizes, including the annual Man Booker and the Man Booker International. (On Monday, the Man Booker International and the Independent Foreign Fiction Prize merged; the "new" Man Booker International will give an annual award for a work of literary fiction translated into English.)

Before joining the Man Group in 2010 as president and COO, Roman was co-CEO and managing director of GLG Partners, a London investment firm that Man Group acquired, and earlier worked at Goldman Sachs Group for 17 years.

He's also a member of the board of directors of the Paris Review and a trustee of the Royal Marsden NHS Foundation Trust, the Tate Foundation and the University of Chicago.

A native of France, Roman received an MBA in Finance from the University of Chicago Booth School of Business and a bachelor's degree from the University of Paris IX Dauphine.
---

---