'Books Are a Wonderful Piece of Technology'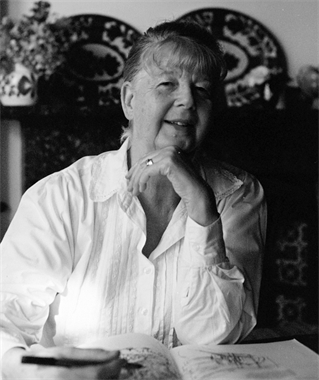 Shirley Hughes
"[I]n my professional life I think it's getting children, including very little children, to read. Reading isn't a competition. It isn't how many words you can read. What even tiny children can do with a book is make their own personal exploration of a story. I think books are a wonderful piece of technology, I hope they survive. There's never been a time for an ideal childhood, mine certainly wasn't, but I do think that if there's anything wrong with childhood today is that there's too much on offer and everything moves at great speed. What I want children to do is linger, turn the page, see themselves as readers long before they can read."
--
Shirley Hughes
, in an interview with the
Guardian
. Hughes was recently honored with the inaugural Booktrust Lifetime Achievement Award (see below).
---

---