Page 158 Books Opens in Wake Forest, N.C.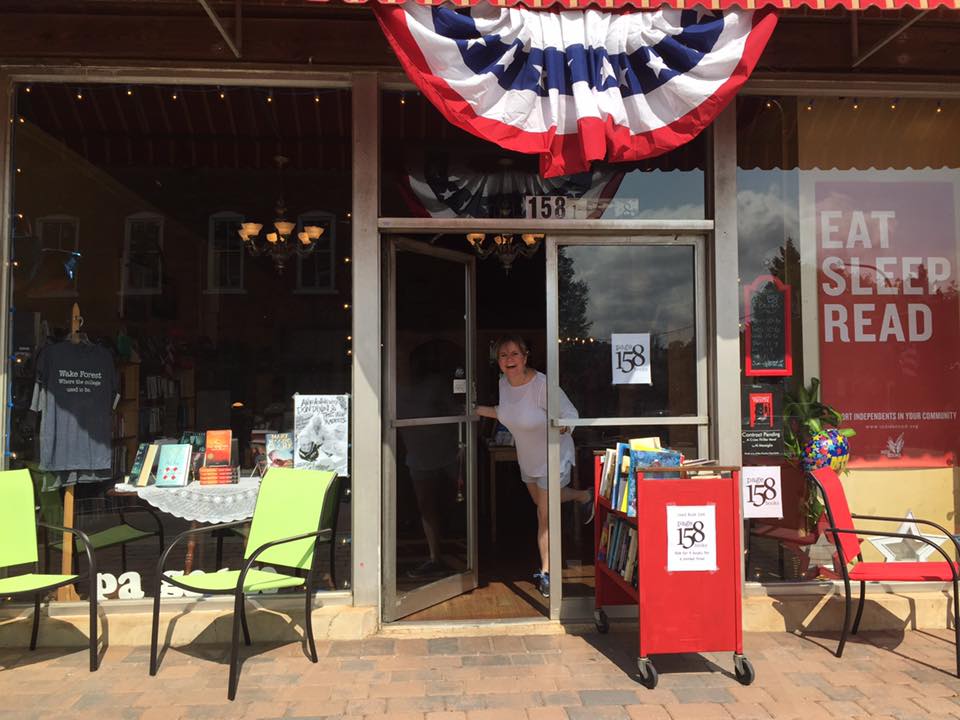 After purchasing the Storyteller's Book Store in Wake Forest, N.C., this spring, Dave and Suzanne Lucey reopened it as Page 158 Books on July 1, the Wake Forest Weekly reported. "So far business has been great," Dave Lucey told Shelf Awareness. "Much better than we expected for what is traditionally a vacation month."
The Luceys came to own a bookstore in an unexpected way: one day in April, Suzanne dropped by the Storyteller's Book Store to organize an event for a local writers' forum called Writer's Night in the Forest. Drew Bridges, the owner of the Storyteller's, was 69 and looking to retire; while the two spoke, Suzanne mentioned in passing that she'd love to own a bookstore. A few days later, Bridges called and asked if Suzanne and her husband wanted to buy the bookstore. After several weeks of mentoring from Bridges, the Luceys officially took the reins.
The Luceys want to increase the number of book clubs at the store, host writing classes and seminars and expand the number of genres that the store currently stocks. They also intend to add a customer rewards program and discounts for teachers, senior citizens and members of the military. A grand opening celebration is planned for October.
---

---