E-Book Subscription Service Oyster Closing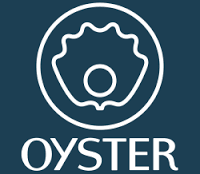 Oyster, the Netflix-style book subscription service launched two years ago, is folding and several of its top executives are being hired by Google for Google Play Books, its e-book service, the Wall Street Journal reported. According to re/code, the group going to Google includes CEO Eric Stromberg and co-founders Andrew Brown and Willem Van Lancker. Google reportedly is paying investors for the right to hire staff.
For $9.95 a month, members had access to more than a million e-books. Earlier this year, Oyster opened an e-bookstore. Its main competitors have been Scribd and Amazon.
Lorraine Shanley, president of Market Partners International, told the Journal that Oyster "didn't have the budget to make the book subscription business ubiquitous and they didn't have all publishers and agents convinced it was an advantage for their authors. It was relatively expensive for an incomplete offering of new titles."
---

---