E-Books: 'Digital Apocalypse' Is 'Not on Schedule'
Noting that "five years ago, the book world was seized by collective panic over the uncertain future of print," today's New York Times examines the recent slowing down of e-book sales, including a 10% drop in the first five months of this year for publishers reporting sales to the Association of American Publishers, and suggested that "the digital apocalypse never arrived, or at least not on schedule."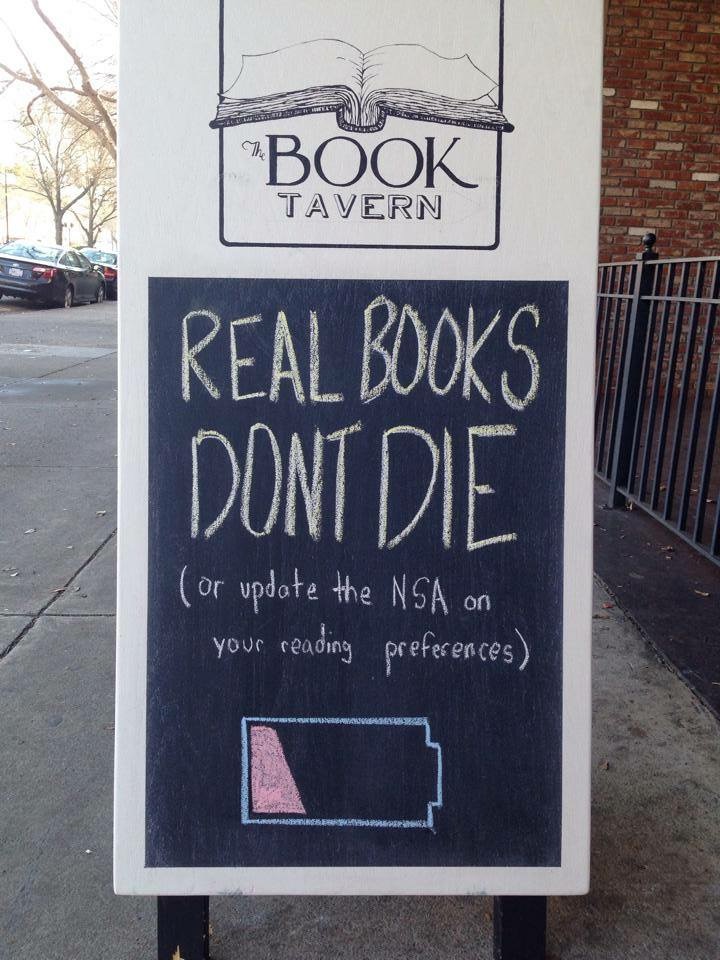 "E-books were this rocket ship going straight up," said Len Vlahos, a former executive director of the Book Industry Study Group and now part of the senior management team of Tattered Cover Book Store, Denver, Colo. "Just about everybody you talked to thought we were going the way of digital music."

American Booksellers Association CEO Oren Teicher observed: "The fact that the digital side of the business has leveled off has worked to our advantage. It's resulted in a far healthier independent bookstore market today than we have had in a long time."

Print books account for more than 70% of sales for Penguin Random House in the U.S. "People talked about the demise of physical books as if it was only a matter of time, but even 50 to 100 years from now, print will be a big chunk of our business," noted PRH CEO Markus Dohle.

Steve Bercu, the co-owner of BookPeople, Austin, Tex., where sales are up nearly 11% this year over last, "credits the growth of his business, in part, to the stabilization of print and new practices in the publishing industry, such as Penguin Random House's so-called rapid replenishment program to restock books quickly," the Times wrote.

"We've seen people coming back," said Arsen Kashkashian, a book buyer at Boulder Book Store, Boulder, Colo. "They were reading more on their Kindle and now they're not, or they're reading both ways."

The future remains uncertain. "Maybe it's just a pause here," said Carolyn Reidy, president and CEO of Simon & Schuster. "Will the next generation want to read books on their smartphones, and will we see another burst come?"
---

---