Amazon vs. New York Times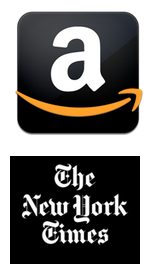 In August, when the New York Times published its long piece on Amazon's difficult corporate culture titled "Inside Amazon: Wrestling Big Ideas in a Bruising Workplace," Amazon's response consisted mainly of several blog posts by employees and a company-wide memo from founder Jeff Bezos, who wrote in part, "The article doesn't describe the Amazon I know or the caring Amazonians I work with every day. But if you know of any stories like those reported, I want you to escalate to HR.... Even if it's rare or isolated, our tolerance for any such lack of empathy needs to be zero."
Yesterday, two months later, Amazon finally offered an official response, posted on medium.com by Jay Carney, senior v-p for global corporate affairs and former Obama White House press secretary. Entitled "What the New York Times Didn't Tell You," the piece starts by attacking Bo Olson, a former Amazon employee who provided some of the most strikingly phrased comments about life at the online retailer. As the Times put it in August: "Bo Olson... lasted less than two years in a book marketing role and said that his enduring image was watching people weep in the office, a sight other workers described as well. 'You walk out of a conference room and you'll see a grown man covering his face,' he said. 'Nearly every person I worked with, I saw cry at their desk.' "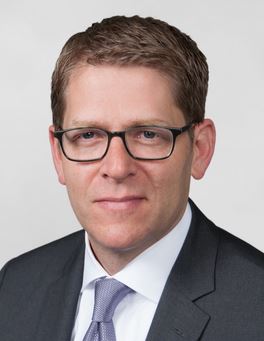 Jay Carney
Carney wrote: "Here's what the story didn't tell you about Mr. Olson: his brief tenure at Amazon ended after an investigation revealed he had attempted to defraud vendors and conceal it by falsifying business records. When confronted with the evidence, he admitted it and resigned immediately."
He lambasted Times reporters for not asking if Olson had "an axe to grind." Carney then discussed the quotations attributed to other Amazon employees, quoting performance reviews and other material apparently from the employees' personnel files to try to question their comments.
He also offered a long passage from an e-mail by Jodi Kantor, one of the Times reporters who wrote the story, aimed to show that Kantor misrepresented the angle of the article.
"Despite our months-long participation, we were given no opportunity to see, respond to, or help fact-check the 'stack of negative anecdotes' that they ultimately used," Carney wrote. "When the story came out, we knew it misrepresented Amazon. Once we could look into the most sensational anecdotes, we realized why. We presented the Times with our findings several weeks ago, hoping they might take action to correct the record. They haven't, which is why we decided to write about it ourselves."
He concluded: "The Times got attention for their story, but in the process they did a disservice to readers, who deserve better. The next time you see a sensationalistic quote in the Times like 'nearly every person I worked with, I saw cry at their desk,' you might wonder whether there's a crucial piece of context or backstory missing--like admission of fraud--and whether the Times somehow decided it just wasn't important to check."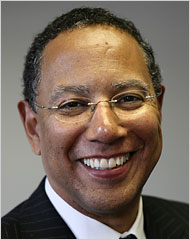 Dean Baquet
New York Times executive editor Dean Baquet quickly responded, also on medium.com, person by person. Concerning Bo Olson, he wrote in part: "He said he was never confronted with allegations of personally fraudulent conduct or falsifying records, nor did he admit to that. If there were criminal charges against him, or some formal accusation of wrongdoing, we would certainly consider that. If we had known his status was contested, we would have said so."
He added that Olson's "one quote in the story was consistent with those of other current and former employees. Several other people in other divisions also described people crying publicly in very similar terms." He also emphasized that for the story, Times reporters talked with more than a hundred current and former Amazon employees who substantially had the same general views of the challenging corporate environment at Amazon. And he pointed out that blog posts and comments after the story appeared generally concurred with the Times depiction.
Baquet concluded: "I should point out that you said to me that you always assumed this was going to be a tough story, so it is hard to accept that Amazon was expecting otherwise."
Later yesterday, Jay Carney responded to Baquet's comments, saying, "The bottom line is the New York Times chose not to fact-check or vet its most important on-the-record sources, despite working on the story for six months."
Of course, the dueling posts have received a lot of coverage. Among comments, some have wondered if Carney broke the law by revealing information from employees' personnel records and noted that Carney didn't say that Amazon is a good place to work.
---
In other Amazon news, the company said it is hiring 100,000 seasonal workers at its more than 70 warehouses in the U.S. and has already hired more than 25,000 fulltimers since August. Amazon noted that after last year's holiday season, "tens of thousands" of seasonal employees "found regular, fulltime roles" with the company.
Amazon has also sued more than 1,100 people, all identified only as "John Doe," who through fiverr.com offer to write reviews for $5 or more. "Amazon's steps follow an earlier action taken in April, when Amazon sued several websites that sold fake customer reviews," Bloomberg reported.
In the complaint, Amazon wrote, "While small in number, these reviews can significantly undermine the trust that consumers and the vast majority of sellers and manufacturers place in Amazon, which in turn tarnishes Amazon's brand."
---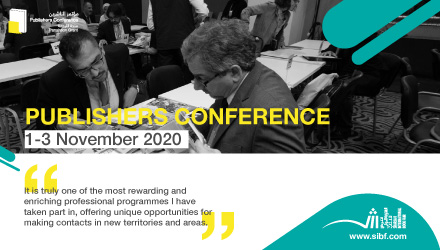 ---