Nantucket Bookworks Reopens After Total Renovation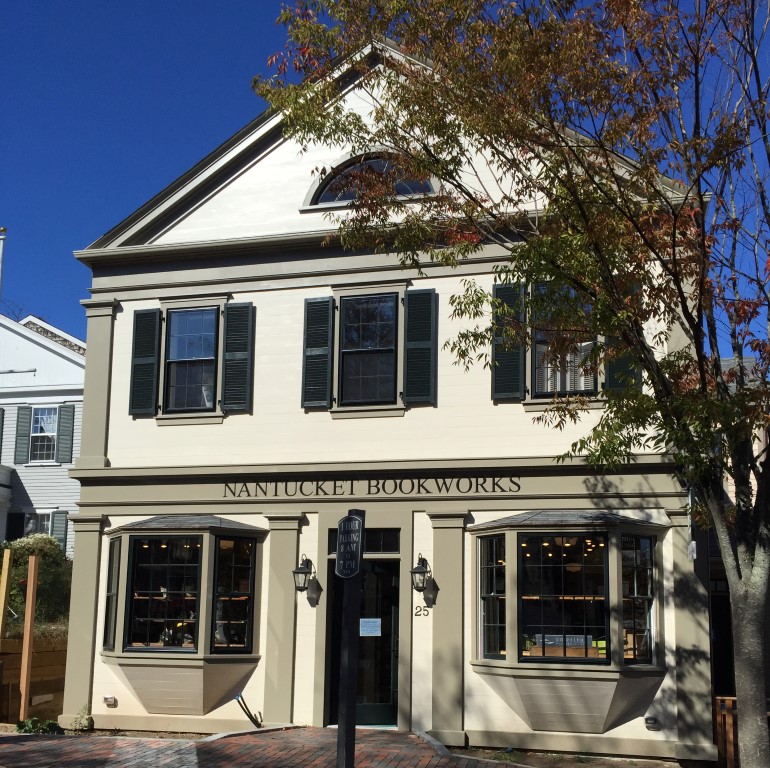 Nantucket Bookworks in Nantucket, Mass., officially reopened today after a major renovation. The store was closed for nearly a year after its original building had to be torn down and completely rebuilt, with a new basement and second story. According to owner Wendy Hudson, the store is roughly the same size--approximately 1,200 square feet--as it was before the renovation, but it has been reconfigured and opened up. The two biggest changes to the store are the inclusion of a juice and refreshment bar and an expanded and redesigned children's section.
"It was past its prime and time to renovate it," said Hudson of the old store, which had had a host of structural problems. Despite those problems, Bookworks had a cozy, charming atmosphere that Hudson strived to re-create in the new building, going so far as to reuse all the shelves from the original store as well as some of the old rugs. Added Hudson: "We worked hard to save the DNA of the store."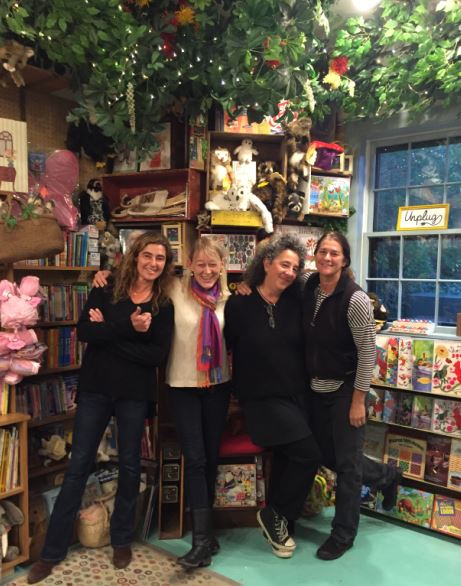 Cristina Blank, owner Wendy Hudson, manager Suzanne Bennett and Melanie Kotolac under the Bookworks' Book Tree

The new basement, meanwhile, contains an apartment and storage for the bookstore, and the second story houses a three-bedroom apartment. The basement apartment is meant for year-round residents, while the second floor apartment is intended to be a high-end seasonal rental. The idea behind the inclusion of the apartments, Hudson explained, was to keep the bookstore's rent at below market levels for downtown Nantucket.
During the renovations, Bookworks had essentially merged with Mitchell's Book Corner, which Hudson also operates. With Bookworks open again, Hudson plans to cater to each store's strengths and have less overlapping inventory. Mitchell's Book Corner, she said, has always had a more adult and literary focus, while Bookworks has always been more kid friendly.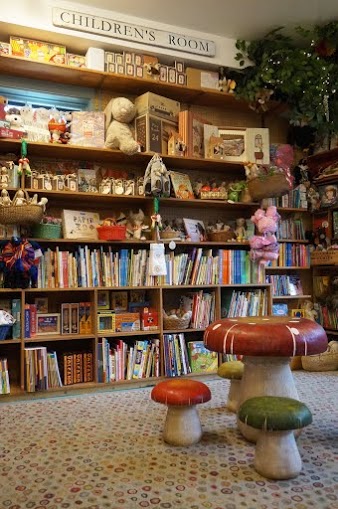 "We're trying hard to have them be more complementary," said Hudson. Rather than try to maintain two good travel sections at both stores, for example, she plans to have one great one at Mitchell's Book Corner. "We hope customers will learn."
Bookworks' reopening festivities will be tied into Nantucket's broader Halloween celebrations, which include ghost walks through downtown and a community haunted house. Hudson said she was "psyched" to have the store open again.
"The community has been chomping at the bit," Hudson continued. "People who have stepped in have said they can't believe how much it feels like the old store. It's fantastic." --Alex Mutter
---

---