'Too Many Books!'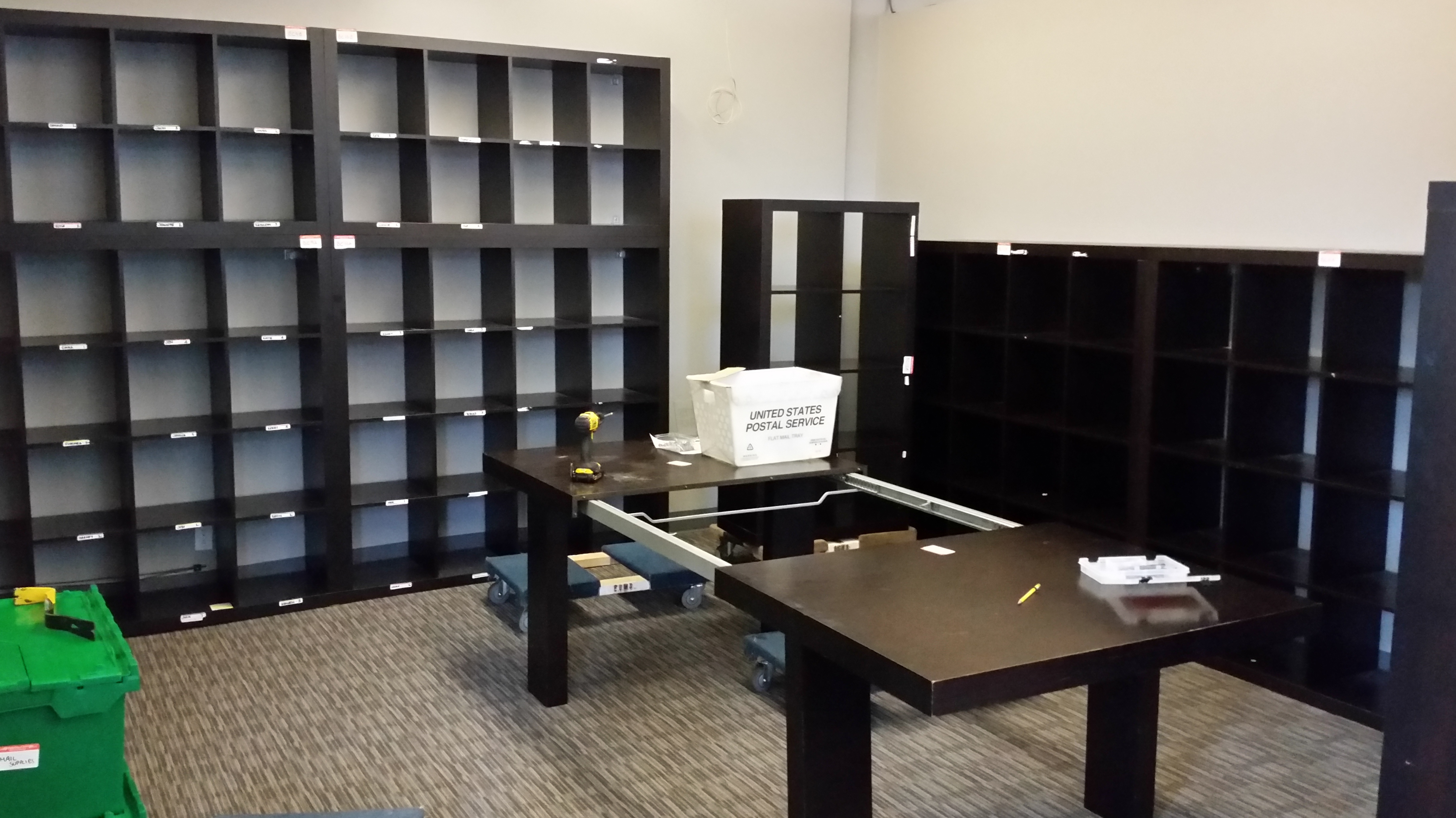 Shelves in our new office, waiting to be filled with books.
"There're too many books!"

--everyone in Shelf Awareness's Seattle office, at some point in the last week.
---
After much packing and moving, Shelf Awareness is settling in to our new office!
Our Seattle address now is 811 1st Ave., Suite 315, Seattle, WA 98104. Phone and fax numbers remain the same.
Please note that all galleys for review--including children's and YA titles--should be sent to this address.
---

---