Tables Turned: Amazon Books Gets Showroomed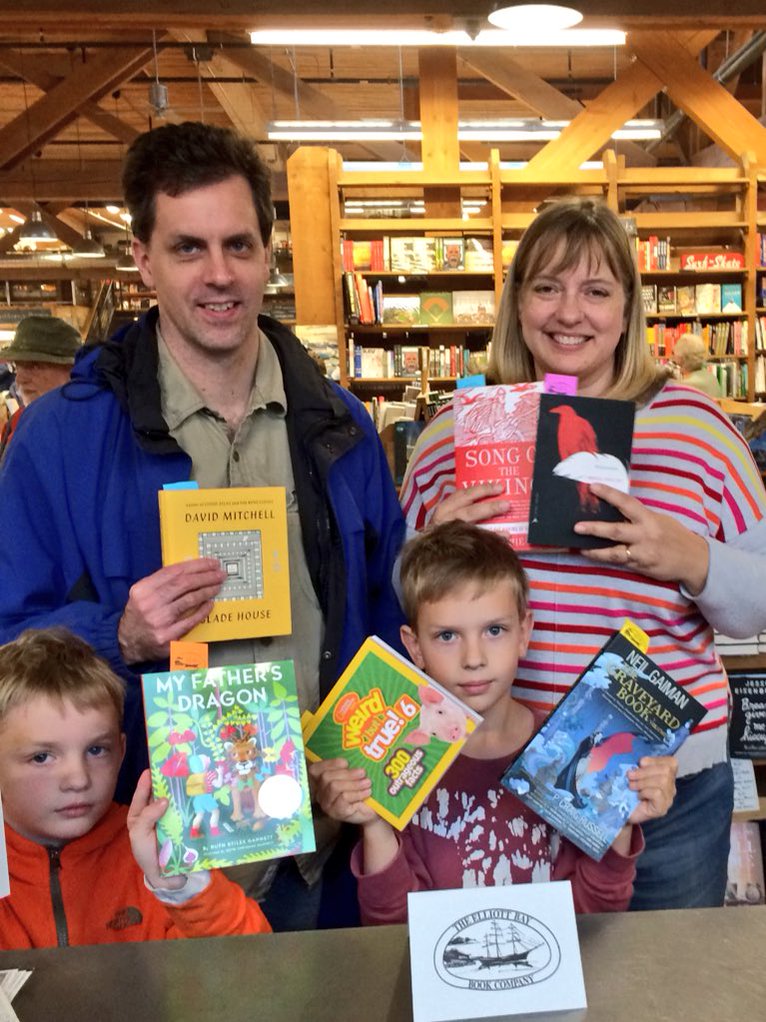 Showroomer Allison Stieger and family at Elliott Bay Book Company.
The tables were turned on Amazon last week after it opened a bricks-and-mortar bookstore in Seattle, Wash.: on Friday, Paul Constant, a founder of the Seattle Review of Books, posted on Facebook and tweeted what was originally considered a joke, but was not: "Serious offer: first person who showrooms Amazon Books gets a gift certificate to @ElliottBayBooks. Send pictures." Shelf Awareness joined the fun by sharing the offer.
Within hours, Allison Stieger browsed at Amazon Books, found The Marriage of Opposites by Alice Hoffman, then bought a copy of the book from Queen Anne Book Company's website. After she picked up the book at Queen Anne, she tweeted a picture of it and the receipt, leading Constant to tweet: "I believe @allisonstieger is the 1st person to showroom Amazon Books. Saw it @Amazon and bought it @queenannebookco." (Queen Anne complimented Stieger on the irony of the book's title.)
Stieger received a gift certificate for $75 from the Seattle Review of Books and Elliott Bay, which tweeted: "The magic of showrooming revenge comes full circle, @paulconstant! Wonderful to meet you, @allisonstieger!" (Constant recounts the tale here.)
---

---