Supporting Local Businesses: Education Starts at Home
Mary Grey James, retired general manager but still a volunteer at Parnassus Books, Nashville, Tenn., writes: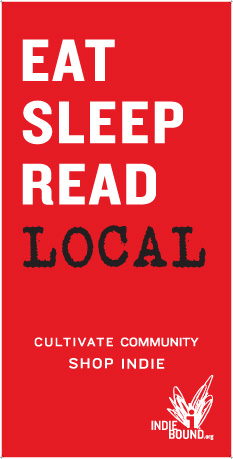 The piece in yesterday's Shelf Awareness [about an Elliott Bay Book Co. customer paying the store $94.89 in "voluntary penance and reparations" for buying books at Amazon] reminded me of this past Thanksgiving dinner, when I was derailed by my college-age grandsons boasting about the only way to shop these days is by taking pictures of what you want in a bricks-and-mortar store, then getting it "so much cheaper" on Amazon. How could these boys be related to me and still be so unenlightened?! Granted, we live 1,000 miles apart and see each other maybe twice a year, but still!

My point in relating this sad story is that we should never take for granted that those whom we love (even from afar) don't need to be educated about the need to support local businesses. I can only hope that some hip college friend in Austin and Boulder (where they are students) will get the message through to them once and for all.
---

---