Amazon Books Expansion Likely, but Not Hundreds
Amazon's bookstore in Seattle.
An offhand comment yesterday by Sandeep Mathrani, CEO of General Growth Properties, a real estate investment trust that owns and manages 120 shopping malls around the country, threw the book business into a frenzy. In a conference call with analysts, while noting that some e-commerce companies are opening bricks-and-mortar outlets, Mathrani said, "You've got Amazon opening brick-and-mortar bookstores, and their goal is to open, as I understand, 300 to 400."
First reported by the Wall Street Journal, which noted that Mathrani "could have potentially spoken with Amazon's real-estate executives about their plans," the one-line comment spread across the Internet and caused Barnes & Noble stock to drop more than 2%, to below $8 a share, in after-hours trading. B&N had already fallen 5.4%, to $8.09, during a bad day on Wall Street.
Mathrani had no further comment, and, true to style, neither did Amazon. The online retailer opened its first bricks-and-mortar bookshop in Seattle last November. Gizmodo reported that anonymous Amazon sources, in a non-denial denial, "are somewhat angry about the reports, which come from a non-Amazon CEO, and are calling the entire story (this one included) 'misleading.' "
Shelf Awareness has heard from knowledgeable people in the industry that Amazon is likely considering opening more Amazon Books stores, but that it aims to open a dozen or so stores in the next year or two, not hundreds. Presumably they would be flagship stores that, like Amazon's Seattle store, showcase a range of Amazon electronic products, including the Kindle and Fire, as well as books.
Still, speculation raged in news reports and social media. The New York Times had a more thoughtful story, which included comments from Shelf Awareness editor-in-chief John Mutter.
---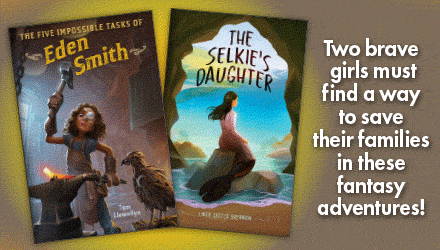 ---