Hennessey + Ingalls Opens in Downtown Los Angeles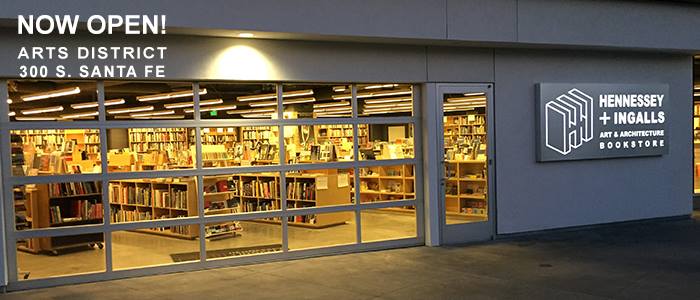 Hennessey + Ingalls, which closed its Hollywood, Calif., location a year ago and recently closed its Santa Monica store, has reopened in a 5,000-square-foot space in One Santa Fe, a new mix-used complex in the Arts District in downtown Los Angeles. LA Observed wrote: "It's perhaps a better location for selling design and architecture books: facing the long windows of Sci-Arc, the Southern California Institute of Architecture. Not to mention all the other construction and openings happening in that section of DTLA."
Founded in 1963, Hennessey + Ingalls calls itself "the largest art, architecture and design bookstore in the western United States, and probably the largest retail operation in the country dealing just with books on the visual arts."
Hennessey + Ingalls is located at 300 S. Santa Fe Ave., Los Angeles, Calif. 90013; 213-437-2130.
---

---