Malaprop's to Authors: Please Don't Boycott Us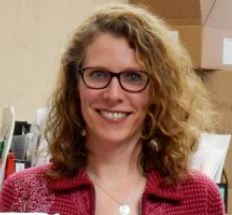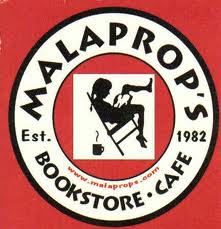 Linda-Marie Barrett, general manager of Malaprop's Bookstore/Café, Asheville, N.C., is sending this open letter to authors who are considering cancelling tour stops in North Carolina to protest the state's new discriminatory law HB2:

Dear Authors,

Malaprop's Bookstore/Cafe is an award-winning independent bookstore located in Asheville, N.C. For 34 years, we have promoted free speech, human rights and tolerance. We often suffer because of our stance: we've been the target of protests in front of our store, we've had our book choices challenged, and we've received threatening letters and phone calls from people who want us to cancel events because the views of the author are controversial. Not only do we hold these events, we protect the visiting author's right to free speech with our words and sometimes our bodies.

We are located in a state that just passed a horrible piece of legislation: HB2. We have already hosted meetings in our store about HB2, and posted signs on our bathrooms to let everyone know they are safe to use whichever bathroom they wish. Our city council and mayor are currently considering an official statement and policy to act against state law, despite the consequences. We and our city will do what we can to repeal HB2.

Because of HB2, authors are cancelling events at our store. Sherman Alexie is the first to cancel an event we'd scheduled in May. Although we very much respect the reason he cancelled, the result is that we have lost an opportunity to connect this charismatic, inspiring author with those young readers who were going to see him on school visits. We also lost the opportunity to host him at a large venue, which would have connected him with fans in a city that stands with him and could have used his support. Our event could have served as a platform to address an audience that would be empowered by his outrage. We lost all these opportunities, and we are suffering financially because we anticipated selling 300-500 copies of his newest book, Thunder Boy, Jr.

We have read the open letter from children's books authors and do not understand why bookstores are placed in a category outside of libraries and schools as places authors will still visit. The letter states, "We stand with those who share our guiding principles and fundamental beliefs of equality, inclusion, and fair treatment. Thus, we will continue to visit your schools and libraries. We will spread kindness and inspire compassion and hope, as we believe books, in their best moments, always have and always will." We, as an independent bookstore, share those guiding principles and fundamental beliefs of equality, inclusion and fair treatment. We work hard every day to make sure that books are available to readers and to guard against censorship and intolerance in whatever form it appears.

If more authors boycott NC because of HB2, we will be financially stricken. We sympathize with their stance, but we hope that authors will choose another way to protest. By protesting in this manner, targeting bookstores, they are directly hurting their fiercest allies. Please don't abandon us; we need your support now more than ever.
---

---