Chester County Book Company Closing in July
Sad news: Chester County Book Company, West Chester, Pa., which closed for half a year in 2013 and reopened in a smaller space in its longtime shopping center after customers' encouragement, is closing July 31.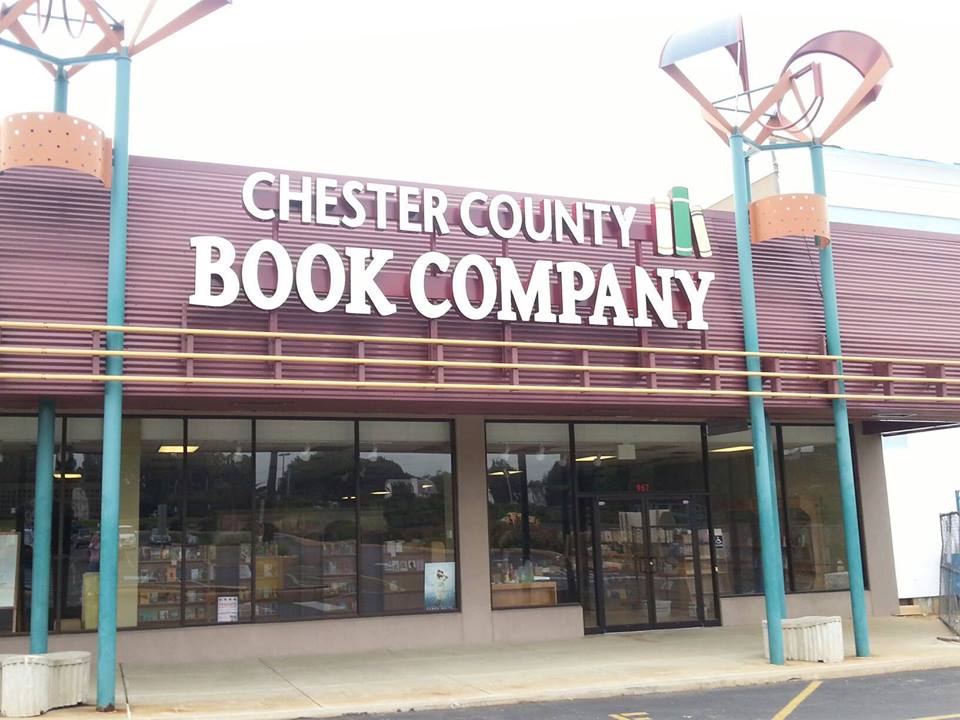 In an e-mail to publishers, owner Kathy Simoneaux Fortney said that the store's lease is up for renewal. "After crunching the numbers, the best option is for me to retire & close the store." She called it "a difficult decision" and wrote, "We had a good 34-year run!"
For two months, "it will be business as usual, then we will start our liquidation sale," she continued. "All forthcoming appointments are cancelled. We will let you know when we need you to cancel orders. Publishers will be paid as usual; after all returns are made we will ask for credit balances to be refunded."
The Chester County Book and Music Company was founded in 1982, and from 1987 to 2013, the store occupied a 28,000-square-foot space in the West Goshen Center, where it stocked some 125,000 book titles, more than 1,500 magazines and periodicals, and some 25,000 music titles. It also had a restaurant/café, the Magnolia Grill. When the store closed, it spun off the music business, which opened under the name Electric Avenue in another West Chester shopping center. The bookstore reopened in September 2013 as Chester County Book Company in a 6,000-square-foot space "two doors down" from its old location.
---

---