Time 100: 'Most Influential' Book People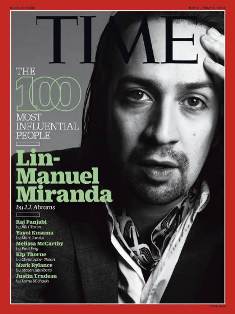 Time magazine released its annual list of the "100 Most Influential People in the World." Among the authors showcased:
Ta-Nehisi Coates. Bryan Stevenson wrote: "Many of us have known for years that Ta-Nehisi Coates is one of America's most compelling and thoughtful voices. His timely, provocative and well-researched writings about race and this nation's shameful history of inequality have been essential reading.... Between the World and Me is brilliantly structured, insightful and forcefully argued. He navigates the complexities and burdens of race in America compassed by a father's love for his son. But it's the soulful writing that makes the work a classic... He has much more to say, and we will all be the wiser for reading it "
Marilynne Robinson. Colm Tóibín wrote: "Marilynne Robinson's novels and essays manage to be serious without being solemn. They exude a sense of sensuous feeling but also rigorous thinking. She is concerned with how we should live, with the idea of the world as a sort of gift to us, which requires us to notice what we have been offered, and to study it, to appreciate it and to dramatize its textures and contours.... Robinson is determined to be as intelligent as possible, but also to offer images and impressions that are rich in their implications, which allow for the mysterious as well as the concrete, the uncertain as well as the sure."
Elena Ferrante. Lauren Groff wrote: "The story we hear most often about the Italian author Elena Ferrante is the story of her absence: her pseudonym and the deliberate choice to disengage from the world as an author. It's odd, though, to imagine that a photo or biography could tell us more about Ferrante than her astonishing books, translated fluidly into English by the great Ann Goldstein, which together form a topographical map of an extraordinary mind.... Ferrante is a subtle subversive; the domestic, in her brilliant books, is a time bomb that ticks too loudly to ignore."
Many others on the Time 100 list have written books, including Lin-Manuel Miranda, Aziz Ansari, Mark Rylance, Roy Choi, Hope Jahren, Pope Francis, Ted Cruz, Hillary Clinton, Aung San Suu Kyi, Justin Trudeau, Barack Obama, Bernie Sanders, Donald Trump, Nikki Haley and John Kerry.
---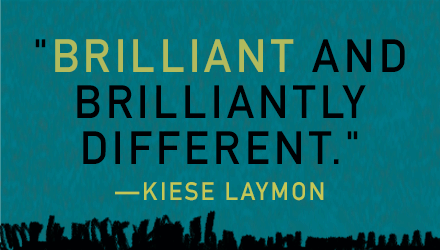 ---