Louise Erdrich: 'A Renaissance of Little Bookstores'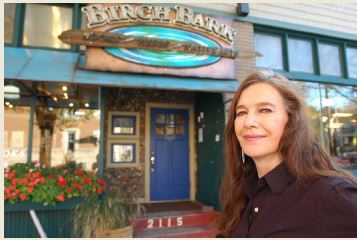 "I think we're actually experiencing a renaissance of little bookstores. Oh, my gosh, you should have been there on Indie Day! It was just packed, and people were so excited. I think a lot of people like Kindles, but they aren't enough, or maybe their Kindle died or they dropped it in the bathtub. I don't know. People seem to like both. People seem to like bookstores a lot.
"I think that the making of a book is like making a bicycle. You can make a lot of different types of books, but you can't improve on a basic technology there. It's pretty cool. A well-made book is the best technology for books. It's not expensive. If you throw it in the river, you're not going to lose a lot. You can carry it anywhere, give it away. I love them."
--
Louise Erdrich
, author and owner of
Birchbark Books
, Minneapolis, in a q&a with
City Pages
about her new novel
LaRose
, "mercy and vengeance, addictions, and the Twin Cities' bookshop renaissance."
---

---