E.U. Referendum: 'Keep Calm and Expect Change'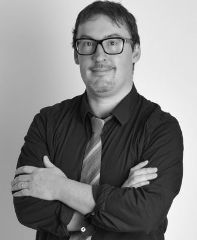 "Publishing's nightmare scenario has come true: at about 4 a.m. this morning the major media outlets confirmed that the U.K. population had voted in favor of taking the U.K. out of the European Union.
"The shock today is palpable, as the Bookseller's surveys have shown the book trade was overwhelmingly against 'Brexit' and pro Europe, as were its heartlands of London, Edinburgh, Oxford and Bath. One author said it was like waking up in a badly written dystopian novel. If only.... As pre-warned, yesterday's out vote has resulted in economic and political turmoil the likes of which few of us living today will ever have seen. Project fear has become project reality.
"This will pass, of course. As of today nothing about the economy has changed, and it is to be hoped that wise heads prevail over the next few weeks and months as the U.K. government works out the best approach to re-negotiation."
---

---