Now We Are Eleven!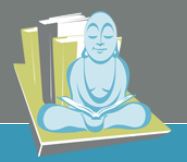 Today Shelf Awareness marks the 11th anniversary of our first issue with a cool milestone: Shelf Awareness for Readers, our twice-weekly consumer newsletter, now has more than 400,000 subscribers--410,183 to be exact! About two-thirds of that number are customers of the 122 independent bookstores with whom we do co-branded editions of Readers. To learn more about this program and for a list of Shelf Awareness for Readers partner stores, click here. Shelf Awareness Pro continues to thrive, and now has 38,000 readers each day. We have a few more tricks up our sleeve--more about them eventually.
As always, we thank you, our many readers from throughout the business. We also thank our many bookseller and publisher partners. And last but not least, we thank our hardworking, dedicated staff!

By the way, you can send us birthday wishes by clicking on the comment button below.
---

---